Resipi Khas Bulan Puasa: Murtabak Popiah
Murtabak is popular especially during the fasting month. Whenever we visit bazaar Ramadan, the first thing we'll do is hunt for our favourite Ayam Percik and Murtabak.
These days the weather is scorching hot, we prefer to just stay home but we still crave for our favourite Murtabak. Thank goodness I know of a simple recipe to make murtabak the easy and hassle-free way.
We call it Murtabak Popiah.

Murtabak Popiah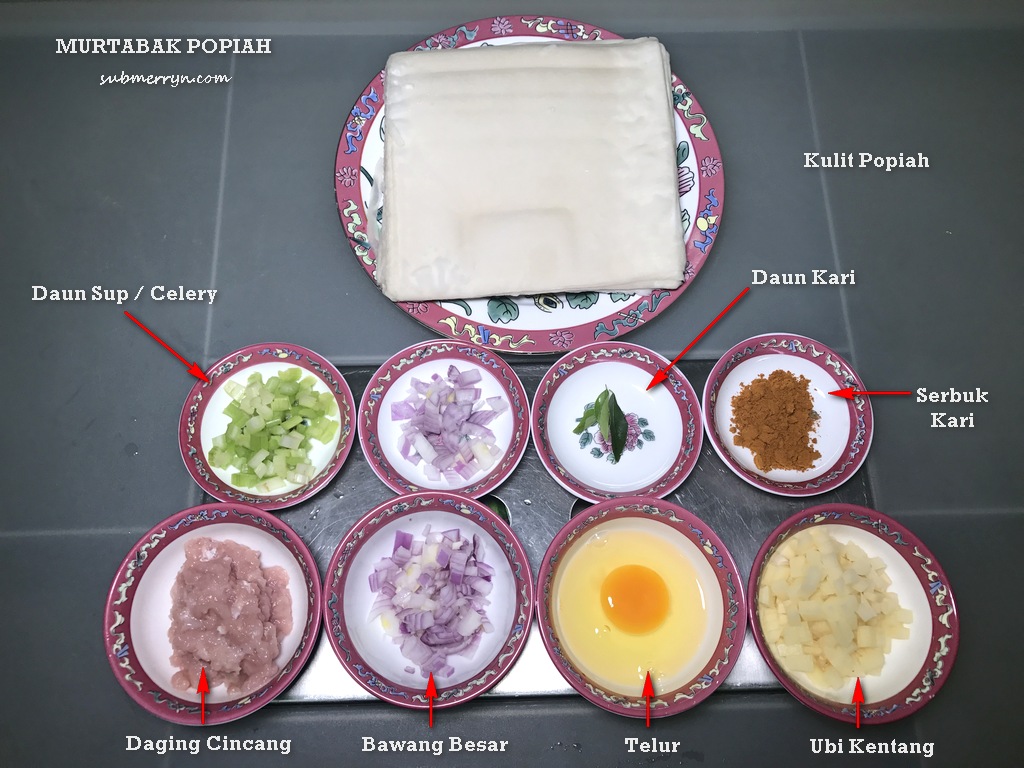 Ingredients:
100gm minced chicken (or beef)
1 potato (cubed)
1 big onion (cubed and separated into 2 bowls)
1 tsp curry powder
1 stalk celery (cubed)
1 egg
2-3 curry leaf
Popiah skin (large)
Method:
1) Heat oil in a wok.
2) Fry onion and curry leaf until fragrant.
3) Add curry powder.
4) Once fragrant, add minced meat.
5) Once brown, add potato.
6) Add a little water and cook until potato softens.
7) Transfer into a bowl.
8) Add egg and the remaining onion into the minced meat.
9) Mix well.
10) Scoop out some minced meat onto a popiah skin.
11) Fold and fry until golden on both sides.
12) Serve
Here is the tutorial video in Bahasa Malaysia:

Since we don't go to the bazaar, we also cooked our own Ayam Percik.
Here is the tutorial video:

Since we are talking about popular dishes during bulan puasa, what about Roti John Sardin? It is also one of our all-time favourite.
Here's the tutorial video: