Can You Make An Egg Stand?
If you never got your eggs to stand before, today is a good day to try. Egg balancing has been connected with Lichun, the solar term beginning of Chinese spring (春) though I heard that it is possible to make egg stand any other day of the year.
It started with successfully making an egg stand.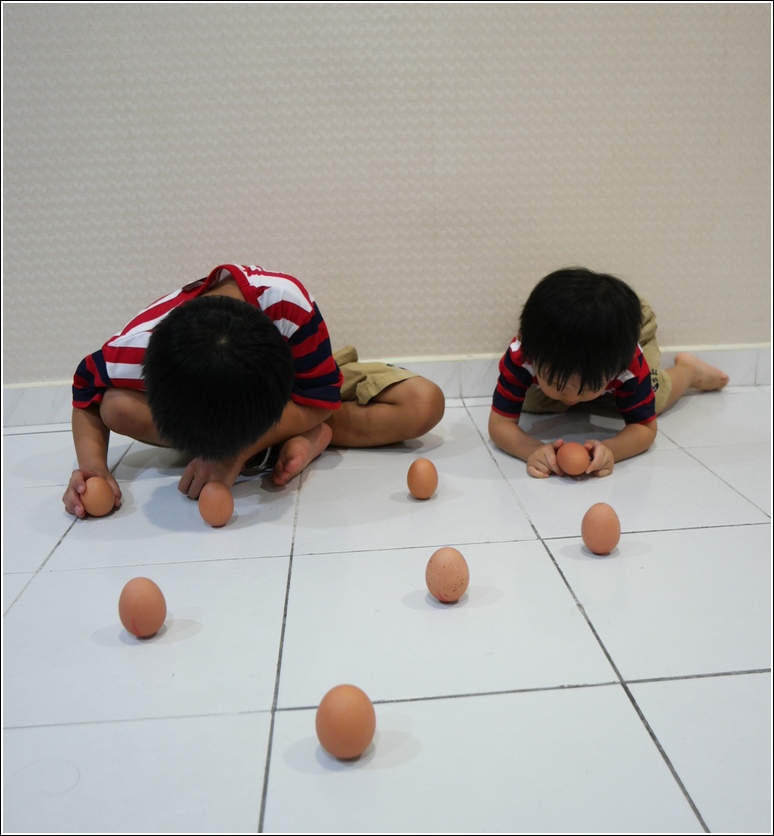 And then there are 6.
No glue were used in the making of these standing eggs but what is even more amazing is… 
We managed to make our Mandarin oranges to stand too! :P
Check out this video of me trying to make an egg stand back in 2013 :D