Interior Design Ideas: 9 Bukit Utama Condo
How was your Saturday? We visited a show unit today at 9 BU because you know, we just felt like buying something >_< So yeah, let's go 'shopping'.

Gulp. I've never seen such spacious condo before. This unit is 2,522 sq ft. It has a huge balcony. Ethan told me he wants to place his drum set there. Dream on, boy. Keep on dreaming… 
Another view. I can imagine myself living in here weh..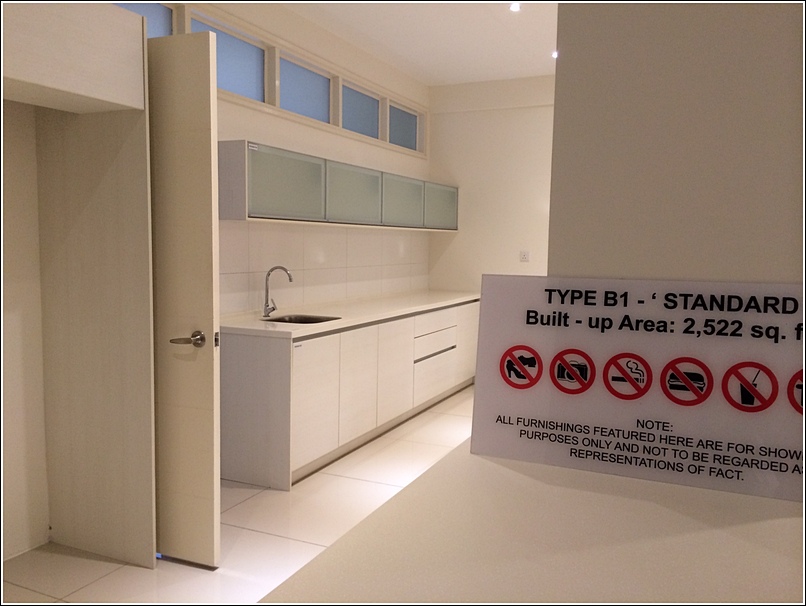 The dry kitchen. The units here at 9 Bukit Utama comes with build-in kitchen cabinets, air-cond, heater and flooring for all rooms. So enticing!
Wet kitchen! OMG! The wet kitchen alone is bigger than my current kitchen at home :'(
The long bath in the master bathroom. Look at that view. I'm SOLD! Take my money. Take all my money. I'll move in tomorrow!
Then we had dinner at The Club while doing our Math to see if we can afford this place. 
The verdict?
No, we can't afford this. My kid is eating maggots, there is no way we can afford this place. The maintenance fee itself is already around RM500 per month. *snap fingers* Wake-up Merryn. Stop day-dreaming :(
Related Posts
//

//

//

//

//

//

//

//

//

//

//

//

//