OREO BETTER TOGETHER
9,728 views
32 Comments
Have you heard of the saying, 'disconnect to reconnect'? Connections to the virtual world is keeping us alone and apart. We can all be seated in the same room yet, we are NOT emotionally together with each of us having our very own gadgets engrossed in our own activity online.
At times, we need to disconnect from our devices and distractions and experience real moments of connection with our families. Only then, real connections are made and memories embedded.
Precious moments like this just melt my heart. The interaction, eye contact and bonding between these two brothers are priceless.
We can't run away from technology but we can apply some self-control. In conjunction with International Family Day, it's only apt to disconnect from our devices and distractions so that we can reconnect with our families.
Oreo is on a mission to keep family bonding alive through moments of connectedness so families don't lose time alone together and we are taking up their challenge!
Our family pledge to do the following:
Visit selected Secret Recipe restaurants in the Klang Valley from 15 – 18 May. Commit to putting away our devices and distractions until the end of our meal. Allow Oreo to bring our family closer together to experience real moments of connection. Get rewarded with their special surprise!*
What's the special surprise? I don't know or it won't be a surprise anymore, will it? Whatever the surprise is, having spent priceless time with the family is rewarding enough. Come join me and let Oreo bring your family closer together too!
I'd like to end my post today with a quote from Barbara Johnson, "'To be in your children's memories tomorrow, You have to be in their lives today.'
* Terms and condition apply
Related Posts
//
//
//
//
//
//
//
//
//
//
//
//
//
//
//
//
//
//
//
//
//
//
//
//
//
Join ME for updates & giveaways!
About Me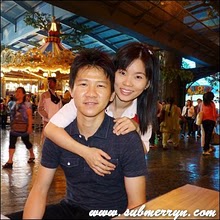 Home is where MY heart is.
I am a mother to two boys; Ethan and Ayden and a wife to Darling William. I'm a stay at home mum who blogs to break the monotony of life and to avoid feeling jaded. Would love to get to know all the Super Mommies and Daddies and Babies or Singles out there with the hope that we can learn more from each other. Most of all, I am a happy person, and I hope YOU are too.
Click here to learn more about me ^_^
Ethan and Ayden's Reading Progress