Ayden's 8 months picture journey
983 views
6 Comments
With a blink of an eye, little Ayden is 8 months old already. It feels like just yesterday he popped out unexpectedly on Merdeka Day. Surprisingly, we are all coping pretty well with his arrival. I still have time to blog! I thought with his arrival, my blog will be gone and forgotten but no, it is still surviving *pops confetti*
Here's a picture journey of him from newborn to the present at 8 months :)
Ayden newborn. Dunno why his face full of scratches…
Ayden @ 1 month. Hair very the cool looking.
Ayden @ 2 months, starting to be cheeky.
Ayden @ 3 months. Favourite position, on his tummy.
Ayden @ 4 months. Terbalik dy. Loves seeing the world in upside down? Haha
Ayden @ 5 months. The cutest stage. Paling chubby, paling bulats.
Ayden @ 6 months. Slowly losing his baby fats, growing into a big boy dy.
Ayden @ 7 months. Suddenly so thin dy…
Ayden @ 8 months. Blur. LoL!
Ethan is doing extremely well as the elder brother. He loves playing with Ayden and looks forward to spend time with him whenever possible. I am simply blessed to have them in my life <3
Join ME for updates & giveaways!
About Me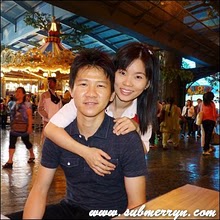 Home is where MY heart is.
I am a mother to two boys; Ethan and Ayden and a wife to Darling William. I'm a stay at home mum who blogs to break the monotony of life and to avoid feeling jaded. Would love to get to know all the Super Mommies and Daddies and Babies or Singles out there with the hope that we can learn more from each other. Most of all, I am a happy person, and I hope YOU are too.
Click here to learn more about me ^_^
Ethan and Ayden's Reading Progress