1 Utama's Chinese New Year decor
1,081 views
17 Comments
This year, we've been preoccupied with AngPow lantern making sessions that we don't have much time to mall hop to check out their beautiful decor. 
We finally stepped foot in 1 Utama today to check out their 'Golden Street'. 
The entire Centre Court has been converted into a China Town (actually the streets of Hong Kong)
Can you believe that this is actually in a mall? 
Look at those peanut tins.. 
Complete with traffic light and all, it's hustling and bustling right here in 1 Utama!
//
//
//
//
//
//
//
//
//
//
//
Join ME for updates & giveaways!
About Me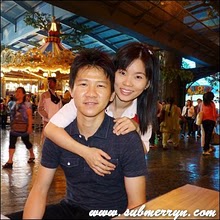 Home is where MY heart is.
I am a mother to Ethan boy, a wife to Darling William. I'm a stay at home mum who blogs to break the monotony of life and to avoid feeling jaded. Would love to get to know all the Super Mommies and Daddies and Babies or Singles out there with the hope that we can learn more from each other. Most of all, I am a happy person, and I hope YOU are too.
Disclosure Policy
Click here for my disclosure policy.