Nissan Almera on-the-road price and pictures
6,494 views
14 Comments
Darling is contemplating to get a new car for work use. His choices are between Honda City, Toyota Vios and the newly launched Nissan Almera. If he decides to get either one of those, it will be the FIRST time we are purchasing a non-national car! Our cars have always been from Proton and Perodua -.-
Almera's on-the-road price definitely makes it a more attractive choice between Darling's 3 choices. 

From as low as RM66.8K, Almera will give Prevé  a run for its money. 
Look wise, the Almera is not very sporty looking. Darling prefers Honda City but then again, there's the price difference to ponder upon. 
The Almera's side profile. What do you think? *On-the-road price is not inclusive of the girl*
Someone's getting rather comfortable in the boot! The last I checked, the kid is not included with any purchase neither… 
Any valuable feedback before Darling make up his mind?
//
//
//
//
//
//
//
//
//
Join ME for updates & giveaways!
About Me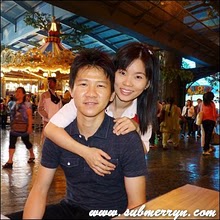 Home is where MY heart is.
I am a mother to two boys; Ethan and Ayden and a wife to Darling William. I'm a stay at home mum who blogs to break the monotony of life and to avoid feeling jaded. Would love to get to know all the Super Mommies and Daddies and Babies or Singles out there with the hope that we can learn more from each other. Most of all, I am a happy person, and I hope YOU are too.
Click here to learn more about me ^_^
Ethan and Ayden's Reading Progress