Medan Selera, SkyAvenue | Resorts World Genting
Medan Selera is a newly opened food court at Resorts World Genting; the latest dining addition to the resort's gleaming SkyAvenue mall. Operating from 8.00am to 10.00pm daily, Medan Selera brings together five favourite cuisines in an easy-to-access and relaxed environment.

Diners can choose from Rice & Spice, Noodles, Laksa, Western Asian and Crispy Chips outlets.
Rice & Spice offers delicious variations of our Malaysian staple – rice – including the always-popular Nasi Lemak, Nasi Briyani and Nasi Kandar with a huge variety of side dishes.
My Nasi Kandar Ayam Berempah set. It comes with a chicken drumstick berempah, half a salted egg, mixed vege, okra and papadam. 
This Nasi Kerabu here is totally recommended. The ayam berempah with plentiful of delicious crispy fibres is simply finger licking good. The meat inside is tender, moist and flavorful. 
Noodles serves a wide selection of noodle-based dishes, from smoky Char Kway Teow to Mee Bandung, light soupy Bakso to spicy Singaporean Fried Beehoon.
Mi Rojak from Noodles station.
The neighbouring Laksa focuses on a specific noodle dish and its regional variations from across Malaysia, including Nyonya Laksa, Laksa Johor, Laksa Kelantan and Asam Laksa.
Western Asian heats things up with grilled meats and Arabic breads. Choices include Chicken and Lamb Shawarma, mouth-watering Grilled Chicken Shish Tawook and Kebab, Roasted Chicken Leg, Seafood Rice and Middle Eastern breads like Zaatar Manakich, Mohamara and Cheese Bread.
Seafood Rice 
Roasted Chicken Leg
Rounding off the selection is Crispy Chips, featuring Western staples like Crispy Fried Chicken, Chicken Popcorn, Fish & Chips, Calamari Rings and French Fries that will please adult and child palates alike.
Fish & Chips
For breakfast, Medan Selera also runs a RM12 Light Breakfast Set where guests can choose from Nasi Lemak, Nasi Dagang, Nasi Kerabu, Fried Mee, Fried Rice, Roti Telur, Roti John, Chicken Curry with Puree bread and other hearty meals, paired with a hot or cold drink.
Drink station at Medan Selera, SkyAvenue, Resorts World Genting.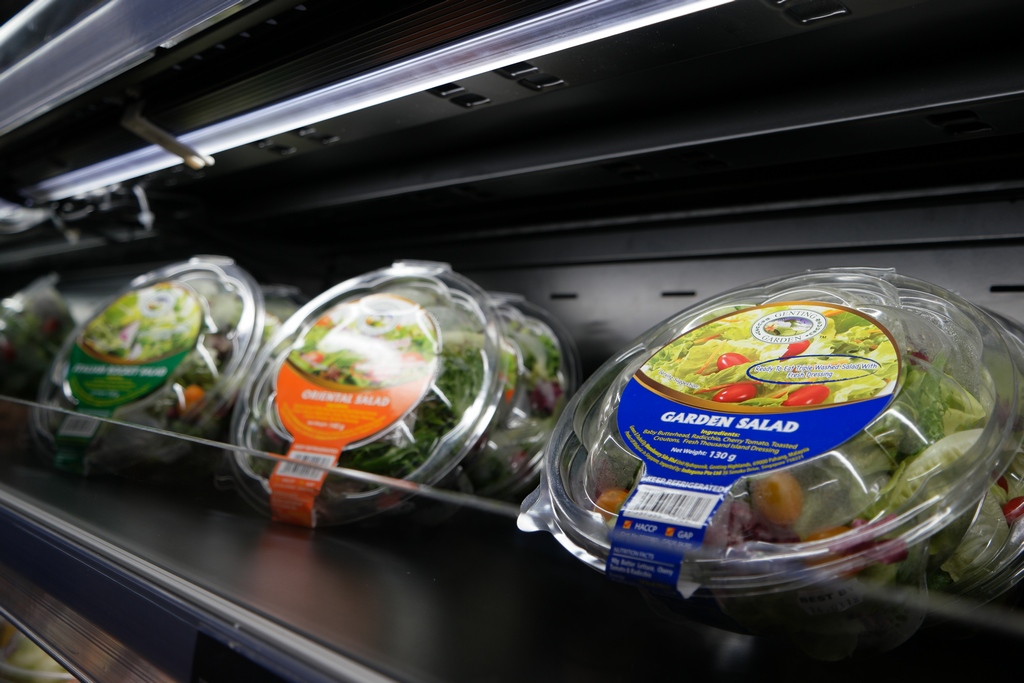 Those in a hurry can head to the Salad & Dessert consist of fresh Salads, cut fruits, puddings and local desserts like Som Som Gula Melaka, Sago Gula Melaka, Snack & Go and Grab & Go section.
Here quick savoury treats like Spiral Curry Puffs (Chicken or Anchovies), Banana Fritters and Potato Samosas sit next to sweet temptations like Bahulu, Dodol, Kuih Cakar Ayam and Sarawak Layer Cake, which are all perfect for quick bites.
Ayden enjoying the rich and fragrant Sarawak layered cake. 
Medan Selera is located on Level G of SkyAvenue mall, below the newly-opened Bona Cinema. Operating hours are 8.00am to 10.00pm daily, with seating capacity for 270.
Related Posts