Chinese New Year Lion Dance Performance
It's the 7th day of Chinese New Year; also known as "birthday" of all human beings.

As with previous years, we celebrated this auspicious day at Eastin Hotel Kuala Lumpur to catch the blessings of the Prosperity God and the lions for the year of the Dog.
We arrived just in time to join the lions making their way around the hotel compound.
Ayden posing with the lions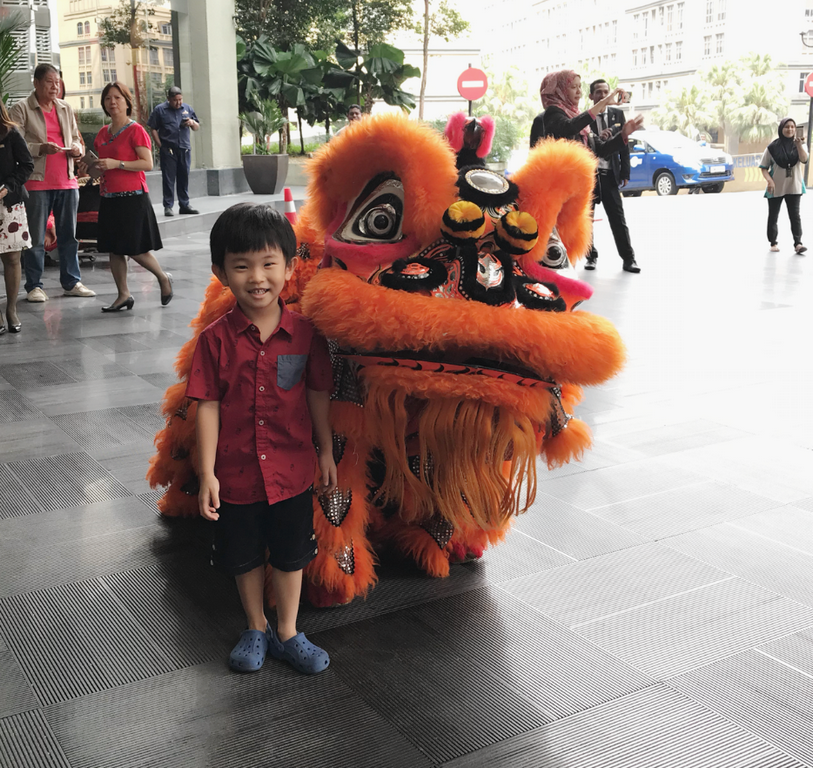 The lion dance performance attracted quite a crowd at the main entrance of the hotel.
Spreading fortune.
The most significant part of a lion dance is when the lion plucks vegetables and fruits such as lettuce, pomelos and oranges; arrange them decoratively on a tray, and present them back to the business owner. This symbolises the passing of good fortune to the business owner.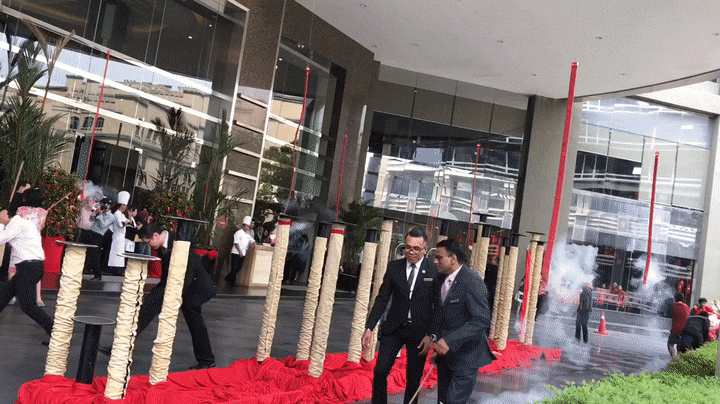 A Chinese New Year celebration is never complete without the lighting of firecrackers and here at Eastin Hotel Kuala Lumpur, they lit up 6 line of firecrackers simultaneously to scare away and ward off evil spirits in addition to bring in good fortunes and to welcome the God of Prosperity.
God of Prosperity presented to us Big Sweep Jackpot tickets so yeah, may we strike millions 
Ayden posing with the lions again as they were peeling pomelos and oranges.
The beautiful spread of the Year of the Dog Yee Sang
Tossing to a prosperous year ahead.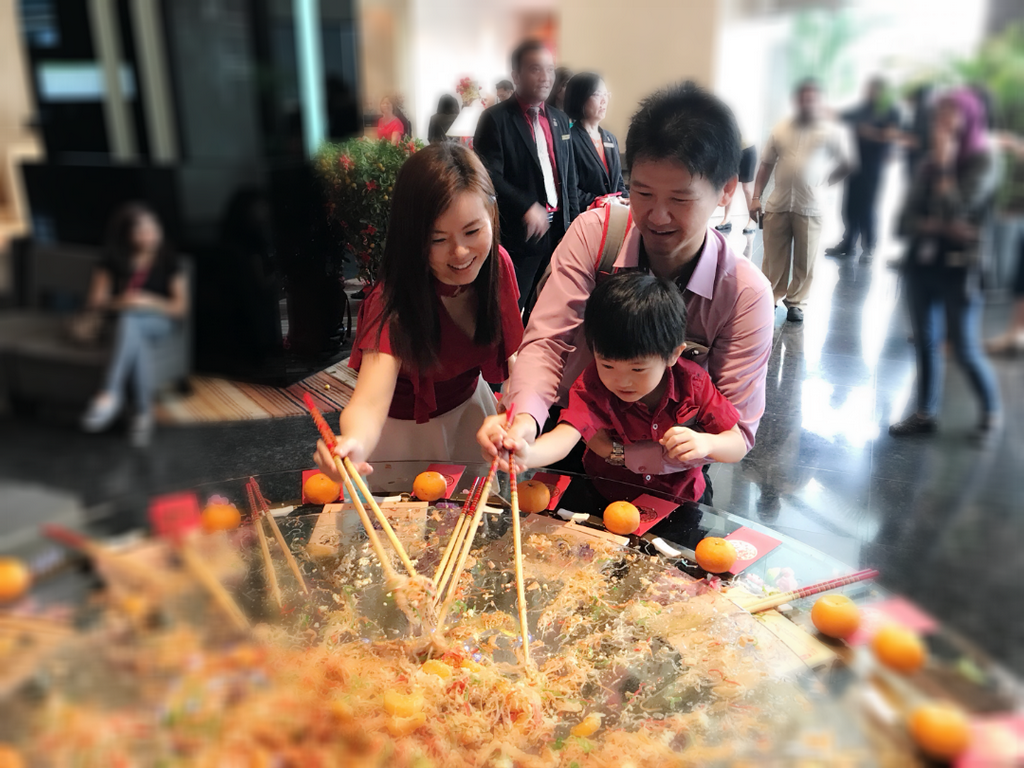 May the year of the Dog in 2018 be a good one for us all.
The lions also made their way through the various locations of the hotel including F&B outlets, Executives offices and other areas bestowing wishes of good fortune and prosperity in the Year of the Dog.
As usual, I'll end this blog post with the video of today's celebration: