Unboxing and Review of TRANSFORMERS Combiner Wars (Superion)
Ethan is a huge fan of TRANSFORMERS. He has a lavish collection of TRANSFORMERS toys but none of them can beat what he is about to unbox – the TRANSFORMERS Combiner Wars (Superion).
Ethan got this TRANSFORMERS Generations Combiner Wars Series Pack worth RM529.90 during the recent school holidays.
He chose the TRANSFORMERS Combiner Wars (Superion) as they are the Autobots combiner. The Autobots are the heroes in TRANSFORMERS toyline movies and toyline in case anyone is unaware. They are constantly in battle with the Decepticons. The Autobots are always in battle with the   Decepticons on the ground or in the air with all-out force.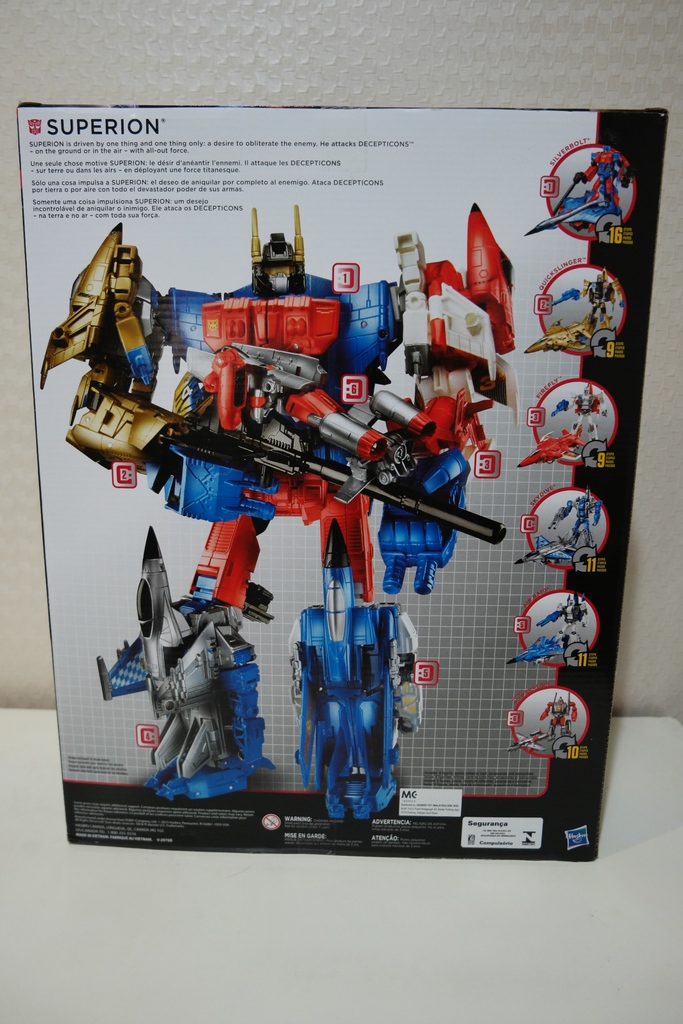 There are 6 Figures inside this pack – Silverbolt, Quickslinger, Firefly, Skydive, Air Raid and Powerglide.
Besides the 6 Figures, there are also additional weapons and a collector's card in the box. There is also a poster and instruction manual in the box.
The 6 Aerialbots ready to combine into SUPERION.
This is the default combination if you do it according to the instruction manual:
Silverbolt combines to form Superion's head and torso
Quickslinger combines to form Superion's right arm
Firefly combines to form left arm of Superion
Skydive combines to form Superion's right leg
Air Raid combines to form left leg of Superion
Powerglide is the ultimate warrior and in the Superion's hand is also the ultimate weapon!
In terms of appearance, Superion is one good looking robot. He is mostly red, white and blue with a striking gold from Quickslinger. It stands solid and is very well-balanced.
As for movements, Superion can turn his head to the left and right. He is able to bend his knees and arms. He can spread his arms out completely and also do the split.
Superion can spread his arms wide open and hold it up even with Powerglide on his right arm.
It is endless fun with this TRANSFORMERS Combiner Wars series as we can always explore new ways to combine them into one giant robot. According to Ethan, assembling it is a lot of fun as it is not just a toy, but requires technical and problem –solving skills from him. I see him engrossed for hours playing with this.
Ethan and his collection of TRANSFORMERS with the latest member, Superion in the middle.
We also had a fun time recording a video of Ethan unboxing the Combiner Wars and combining them into Superion. Watch it here:

Related Posts
//