Resort Seafood, Genting
During our holiday in Genting earlier last week, the marketing team was very kind to treat us to a scrumptious dinner at Resort Seafood on our final night there.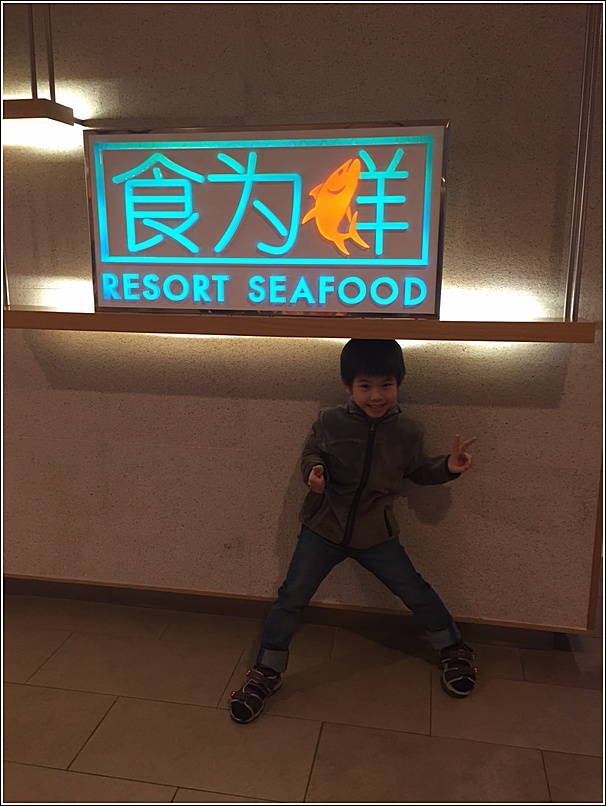 Resort Seafood
Level 1, Resort Hotel
I tell you one thing. If you've been following my blog or FB you'll know that I frequent Genting like nobody's business as it is only an hour drive from my house. BUT I've never dine here at Resort Seafood. The reason? It looks so premium and luxurious that I dare not step in because I am not that ATAS lah. I mean imagine having seafood at 1800m above sea level. It must have cost them a fortune to get those fresh seafood transported up there right? I foresee paying a fortune to dine in here so imagine my delight when they invited us for dinner on our last night up in Genting. The price is not too steep after all with dishes priced from RM20plus onwards.
The crowd kept coming in after we were seated and by the time we were halfway through our dinner, it was already a full house in there. Wow! I don't see why not as they serve really good food here. Let's see what we had: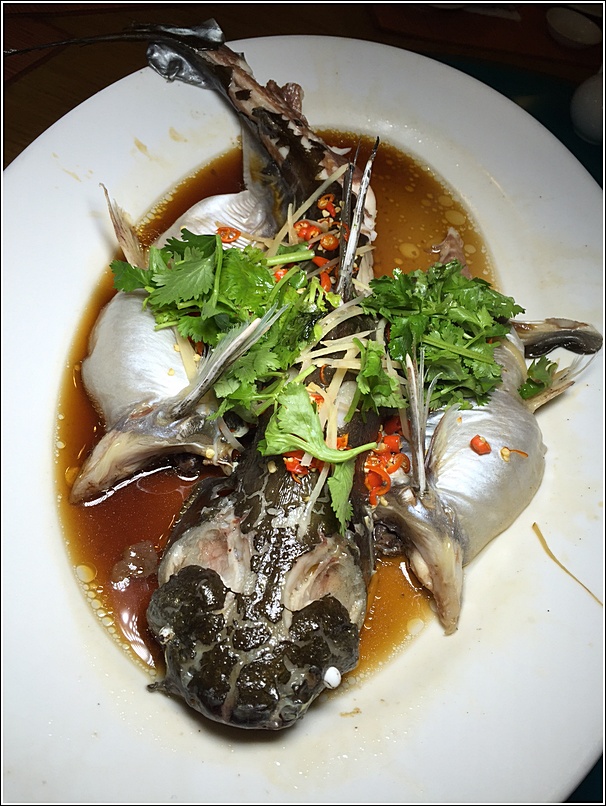 Patin 
Patin is one of the most prized freshwater fish in Malaysia. Steamed to perfection, the flesh is smooth and juicy. The cili padi gives it a nice kick though the kids have to stay clear of that. We dug deeper for the kids and they enjoyed the fish as much as we do. 
Boston Lobster
The cheese baked boston lobsters were impeccable. The lobster meat is fresh, juicy and garlicky. We helped ourselves to second and even third servings because it is really good and they were very generous with the serving portion.
Poached Grass Prawns
This poached grass prawns is simply amazing. So clean that we get nothing but the best authentic flavour of the fresh prawns. It is definitely our favourite that got Darling busy peeling them one after another for us all.  
Claypot Sea Cucumber and Beancurd
One of my favourite dishes whenever I go for a Chinese dinner is the auspicious sea cucumber. Why? Collagen yo! Highly sought after especially during Chinese New Year, this is one of the secret ingredients to stay young and healthy. Here at Resort Seafood, they are very generous with the portion served. I had so many pieces of sea cucumber that I lost count how many I actually ate! 
Crispy Smoked Duck
Smoked meat speaks winter to me. Having this smoked duck up in the cool weather of Genting is just perfect. It has a bold flavour with a gentle, caramelized smokiness. It pairs wonderfully with the plum dipping sauce. 
Seafood omelette
Set on the outside yet moist on the inside, this fragrant seafood egg omelette is a hit with the kids and us adults too.
Superior Spinach Soup
Spinach soup with salted eggs is great to warm our tummies. I initially mistaken the eggs for tofu when I first saw it. Again, generous portion of spinach in this soup. It is so generous that I did not even realise it is a soup dish and thought it is just gravy to go with the rice. LoL!
Sweet and Sour Chicken
Classic sweet and sour chicken can never go wrong with the kids. They ordered this for the kids after learning that they did not managed to eat much of the patin fish due to the presence of the cili padi. So super sweet and thoughtful of them!
Almond Pudding
Mango Pudding
Dessert was these delicious mango and almond pudding. Sorry for the half eaten mango pudding picture. I brought Ayden to the washroom when they served dessert and Ethan ate it without waiting for me >_< I love the mango pudding. It is a nice ending to our satisfying delectable dinner.
Ayden enjoyed dinner so much that he tried his best to keep some for later:
Just look at him! I think he has enough rice to last him until tomorrow -.-
Thank you Resorts World Genting for the treat. This is definitely the place to go to spend your casino winnings for the food is really good and amazingly fresh. Seafood such as lobsters, prawns and fish goes by the daily market price while the vege, chicken, duck and more has a fixed price on the menu. World Card Members are entitled to a discounted price off the menu. 
Related Posts