Baby Float Neck Ring
One thing I've noticed about Ayden since born is that he loves bath time. He loves kicking his legs in the bath tub. I don't know if the fact that I swam every week during pregnancy has an effect in his love for water or not but it is such a joy to bathe him as he will giggle and kick and splash water all over.
We were out shopping for some swimwears a couple of weeks ago when I spotted this inflatable baby float neck ring.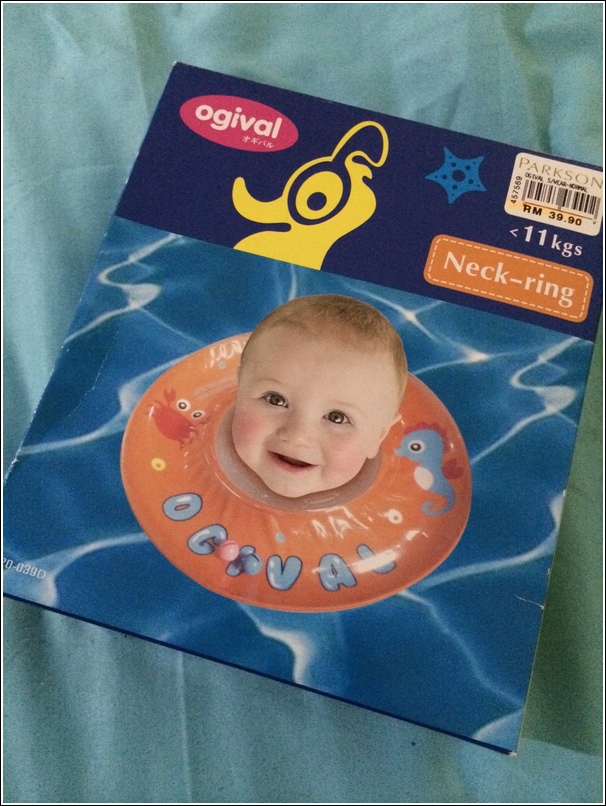 I've always wondered where to get this neck float ring and when I finally saw it with my own eyes I got super excited! Next task is to convince Darling to buy it for Ayden. I was afraid that Darling might disagree as he might think it is choking his son! The sales person handed us a display unit and we tried it on Ayden's neck. That baby was all cool with it, never once showing any sign of discomfort.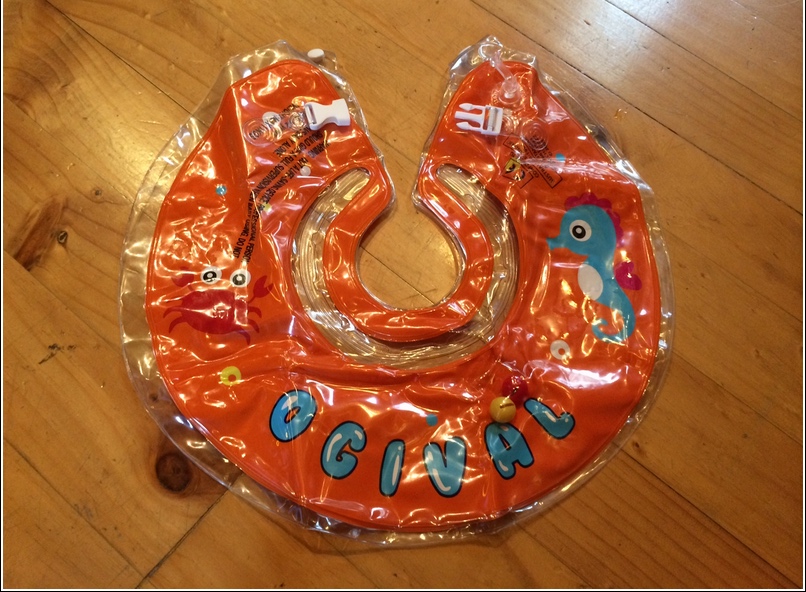 It took the 2 of us to fasten the baby neck float around Ayden's neck. Darling supported Ayden's head while I open the ring and gently bringing it around Ayden's neck front the front. Buckle up top and bottom once the float is secured nicely. Oh yeah, we inflated the float first-la before putting it around Ayden >_<
We were in Philea Resort & Spa last weekend and took that opportunity to try this neck ring on Ayden for the very first time.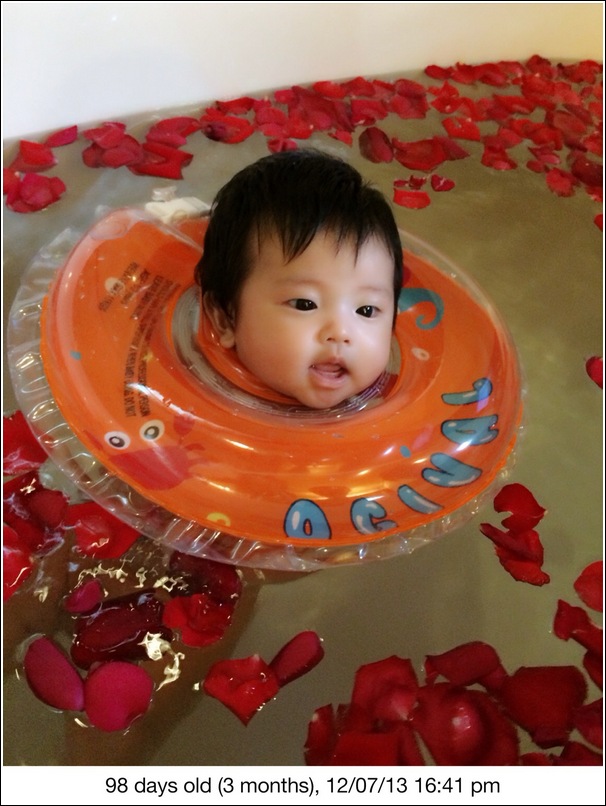 He super loves it! He took it like a fish takes to water. He cried when Darling took him out of the tub! 
It is so cute to see him happily wiggling about in the water. You can watch the video of Ayden swimming by clicking here and here. 
Eventhough he loves this very much, we won't be bringing him into the public pool just yet. He'll need to be in his swimming diapers to be in a public pool and also the level of chlorine and hygiene are also factors to be considered for a 3 months old infant. Maybe we'll wait until he is a little older…