Ice Cream Potong
1,255 views
27 Comments
We had dinner in Nook, Aloft Kuala Lumpur Sentral tonight. It was a buffet spread and there was this freezer with loads and loads of ice cream potongs for dessert. I don't know about you but it has been ages since I last had ice cream potong!
I don't usually let Ethan eat ice-cream at night but this is ice-cream potong we are talking about! Who can resist?

Enough lah weh! You baby where can eat so much ice-cream at night?! Aiyo… 
Ice-cream potong cravings… satisfied! Actually no lah, not yet satisfied. Must bring home the whole freezer with all the ice-creams inside baru puas! YUMS!
//
//
//
//
//
//
//
//
//
//
//
//
//
Join ME for updates & giveaways!
About Me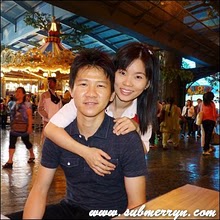 Home is where MY heart is.
I am a mother to two boys; Ethan and Ayden and a wife to Darling William. I'm a stay at home mum who blogs to break the monotony of life and to avoid feeling jaded. Would love to get to know all the Super Mommies and Daddies and Babies or Singles out there with the hope that we can learn more from each other. Most of all, I am a happy person, and I hope YOU are too.
Click here to learn more about me ^_^
Ethan and Ayden's Reading Progress