PARKROYAL Christmas Day Marathon Buffet
998 views
10 Comments
Are you going to be in town this Christmas? If you are, there's no other better place than PARKROYAL Kuala Lumpur to spend your day feasting away as they are holding a Christmas Day Marathon Buffet. At just RM108++ per adult and RM54++ per child, you can have your Christmas Lunch, take a stroll along Bintang Walk, and return at any time to continue your meal.
We were there last week for their Christmas preview and I must say this will be totally worth your money.
We had (among some other dishes):

On the Carvery Station, we had Roasted Whole Turkey with Chestnut Stuffing Served with Natural Glaze and Cranberry Sauce.
Seafood on Ice
Sashimi as our appetizer
Buttered Brussels Sprout
Chicken Schnitzel with Strawberry Balsamic
Christmas Turkey Giblet and Gizzard Quiche
English Cut Roasted Beef
Pan-fried Salmon Fillet with Caviar Cream Sauce
Roasted Rosemary Potatoes
Christmas Log Cake
Mince Pie
and much, much more! Burp… *excuse me* 
Imagine eating to your heart's content and returning for more anytime of the day!
Christmas Day Marathon Buffet
12.30 pm to 10 pm
RM108++ per adult
RM54++ per child
Enjoy 20% off when you make full payment for a dining reservation by 15 December.
For reservation or enquiries, please call 03 2147 0088.
//
//
//
//
//
//
//
//
//
//
Join ME for updates & giveaways!
About Me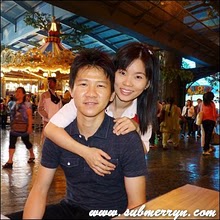 Home is where MY heart is.
I am a mother to two boys; Ethan and Ayden and a wife to Darling William. I'm a stay at home mum who blogs to break the monotony of life and to avoid feeling jaded. Would love to get to know all the Super Mommies and Daddies and Babies or Singles out there with the hope that we can learn more from each other. Most of all, I am a happy person, and I hope YOU are too.
Disclosure Policy
Click here for my disclosure policy.