Sunway Giza Hari Raya Decor
585 views
12 Comments
It's that time of the year to go mall decor hunting again. As usual, Sunway Giza mall is one of the first to set up their festive decor. 

Sunway Giza Hari Raya decor
Their decor might be very minimal and simple but it's beautiful. It's like having a real kampung house right smack in the hustle and bustle of the city life. It really makes us want to go back to our hometown to celebrate this festive season. After seeing this kampung house, I quickly marked my calendar. I want to beraya kat kampung! 
Related Posts
Join ME for updates & giveaways!
About Me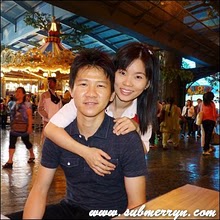 Home is where MY heart is.
I am a mother to two boys; Ethan and Ayden and a wife to Darling William. I'm a stay at home mum who blogs to break the monotony of life and to avoid feeling jaded. Would love to get to know all the Super Mommies and Daddies and Babies or Singles out there with the hope that we can learn more from each other. Most of all, I am a happy person, and I hope YOU are too.
Disclosure Policy
Click here for my disclosure policy.