Snorkeling craft
2,171 views
8 Comments
I love snorkeling!  This is the best time of the year to go snorkeling but since we did not get to go snorkeling this year, we are just going to make a snorkeling craft instead :D
A cute toilet paper roll going snorkeling! :P
We'll need a large toilet paper roll, a straw, a sauce cup I got from McD's (shhhhh… don't tell them!) and a rubber band for this craft.
Paste the toilet paper roll onto a cardboard. Leave it to dry. Paint the toilet paper roll.
Paste all the necessary materials and your cute little toilet paper roll is ready for a snorkeling fun time!
We did this craft in Chiki Boom the other day. Watch the video here:

Related Posts
Join ME for updates & giveaways!
About Me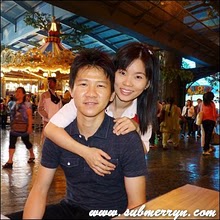 Home is where MY heart is.
I am a mother to two boys; Ethan and Ayden and a wife to Darling William. I'm a stay at home mum who blogs to break the monotony of life and to avoid feeling jaded. Would love to get to know all the Super Mommies and Daddies and Babies or Singles out there with the hope that we can learn more from each other. Most of all, I am a happy person, and I hope YOU are too.
Disclosure Policy
Click here for my disclosure policy.