The New Myvi Extreme 1.5 and Myvi SE 1.5
38,576 views
10 Comments
The New Myvi 1.5 is finally here. Perodua has finally come out with a more powerful version of the car to cater to customers' demand. Using the same engine as the Perodua Alza compact MPV and also the Toyota Avanza 1.5L, the 3SZ-VE is a DOHC 16-valve unit with DVVT valve technology. "The suspension has been revised to compensate the extra weight of the larger (lower tech steel block) engine. However, the parameters of the suspension remain the same, which is comfort biased", said Albert Nug, general manager for R&D.
So we test drive the New Myvi Extreme 1.5 today.
It is definitely more power and more responsive. After driving the 1.3 for so long, it is liberating to have the extra dose of power in this new Myvi 1.5
Peek-a-boo during the test drive.
Let's take a look at the New Myvi SE 1.5 first…
The New Myvi SE 1.5 – Front view
New Myvi SE 1.5 – Bumper
New front grille
New Myvi SE 1.5 – Headlamp
New Myvi SE 1.5 – Wing mirror
The wing mirror can be electrically folded.
New Myvi SE 1.5 – Side skirting
Side skirting for a better all round look.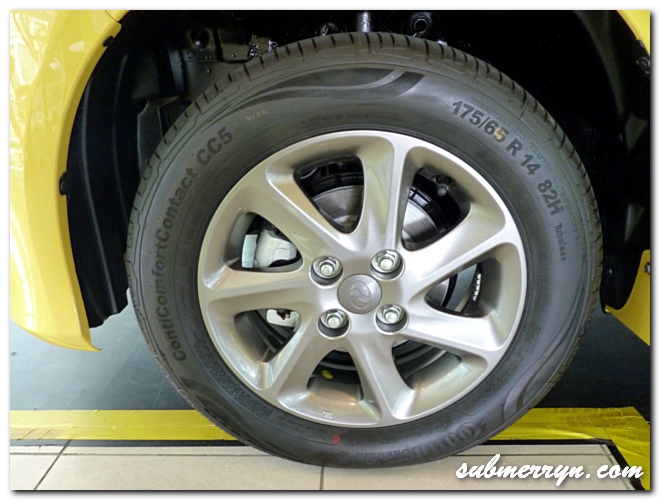 New Myvi SE 1.5 – Sport rim
Tyres remain the same at 175/65 R14. However the wheel design is bolder.
New Myvi SE 1.5 – Rear view
The New Myvi SE 1.5 has a sporty rear spoiler and lower diffuser.
New Myvi SE 1.5 – Rear lamp
The New Myvi SE 1.5 comes with an all black interior, semi-bucket fabric seat, carbon-look inserts and double DIN radio plus leather covered steering wheel with audio repeater buttons. Available colours for SE are majestic yellow (solid), ivory white (solid), mystical purple (metallic), ebony black metallic) and glittering silver (metallic).
Let's have a look at the Myvi 1.5L Extreme..
New Myvi 1.5L Extreme – Front
Front bumper comes with an additional lip.
New Myvi 1.5 Extreme – Side view
Chunkier side skirts
New  Myvi 1.5 Extreme – Rear
The rear bumper is different with some F1 design element.
New Myvi 1.5 Extreme – Chromed door handle
New Myvi 1.5 Extreme – Rear spoiler
New Myvi 1.5 Extreme – Exclusive carpet mats
New Myvi 1.5L  DVVT DOHC with EFI engine. Twin CAM 16V
New Myvi 1.5 Extreme – DIN touch screen audio with navigation and four speakers
New Myvi 1.5 – Steering wheel with audio control
The Extreme comes in three colours – majestic yellow, ivory white and ebony black.
The new Myvi is priced between RM50,900 (Solid M/T SE) to RM61,700 (Metallic A/T Extreme)
New Myvi 1.5 – LAGI POWER, LAGI BEST!
//
//
//
//
//
//
//
//
//
Join ME for updates & giveaways!
About Me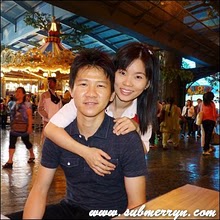 Home is where MY heart is.
I am a mother to two boys; Ethan and Ayden and a wife to Darling William. I'm a stay at home mum who blogs to break the monotony of life and to avoid feeling jaded. Would love to get to know all the Super Mommies and Daddies and Babies or Singles out there with the hope that we can learn more from each other. Most of all, I am a happy person, and I hope YOU are too.
Click here to learn more about me ^_^
Ethan and Ayden's Reading Progress