Bonding with Hot Wheels
Both Ethan and Ayden are huge fans of Hot Wheels and have countless race tracks in their collection to date. The neighbourhood kids will come over to our house (with their own Hot Wheels cars) just to race on those tracks. 
I like to join the boys too because I find it interesting to try overcome each obstacles. It isn't as simple as it seems. Every different cars, tracks and obstacles require various calculation and different way of thinking to be successfully executed. I have to admit the boys are so much better at these compared to me. 
During the recent school holidays, we brought the boys to Sunway Pyramid for the Hot Wheels #EverythingConnects roadshow. 
Ayden saw some really cool colour shifters Hot Wheels cars during the roadshow and pestered us to buy them for him as he has none in his collection while big brother Ethan already has two. We bought two so now both of them are equal with two colour shifters cars each.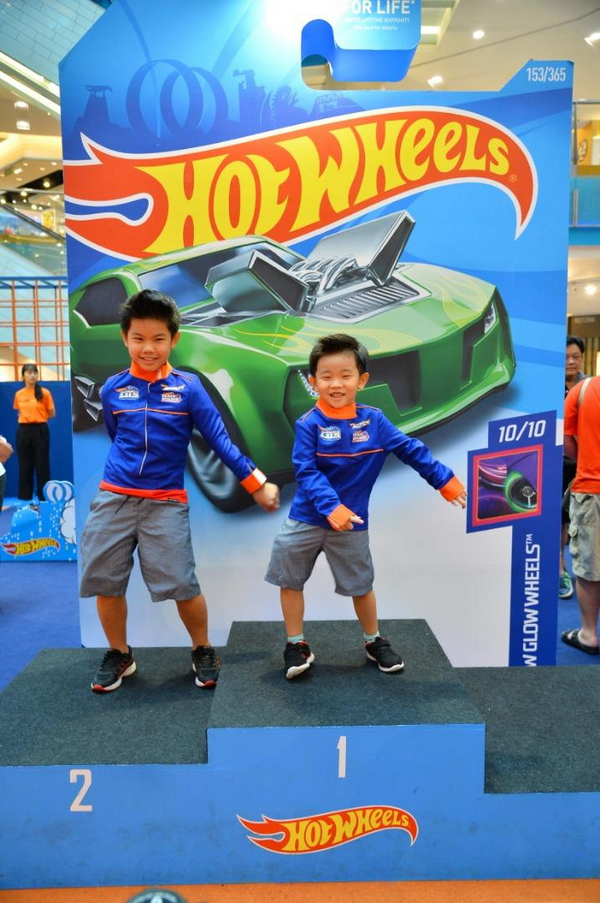 They get to put on the Hot Wheels jacket to be photographed for their customised 'drivers license' at the roadshow. 
Both of them got so excited that they happily do the floss dance in public. Hahahahaha!
Ethan, Ayden and Daddy participated in the interesting Challenge Accepted competition where they get to race and explore many Hot Wheels tracks and obstacles. 
Just as Hot Wheels is not limited to children only, the challenges that day also involved the parents. It was a great bonding opportunity for us to join the challenges with the boys.  
The Daddy is there all the way cheering the boys on while also doing his part in the challenge. 
Big brother Ethan going through one of the obstacles. 
Ethan going up the stairs at lightning speed. 
Crawling across in a heartbeat.
And sliding down as fast as he could while the Daddy races the Hot Wheel car down the slope. 
We had such a great time at the roadshow.
The boys brought home another track to their collection. At the rate they are going, we may need a bigger house just to accommodate their collection :O