Homeschooling Ayden – Belajar Mengeja dan Membaca
It's been a week since I last updated my blog. Our entire nation is having ELECTION fever and now that we have created history and have a brand new government, all eyes are glued on our handphones for constant updates. I checked my Whatsapp and various news portals every 5 minutes till I have no time nor interest to blog as I doubt anyone is keen to read anything other than our country's political updates at the moment.
But today I decided to update my blog as too long of an absence can make a person lazy and loose momentum.
I don't know what I should be writing about that would be of any interest to my readers at the moment hence I think it's a good idea to share the book I use to guide Ayden at home.
As most of you already know, I homeschool little Ayden. I did the same for big brother Ethan until he enters primary school.
I have no problem teaching Ayden Math and English but I don't really know how to teach him BM.
I bought this book. Not because I know it is good but because I saw they were selling a complete set of all the subjects so I just grabbed them and go.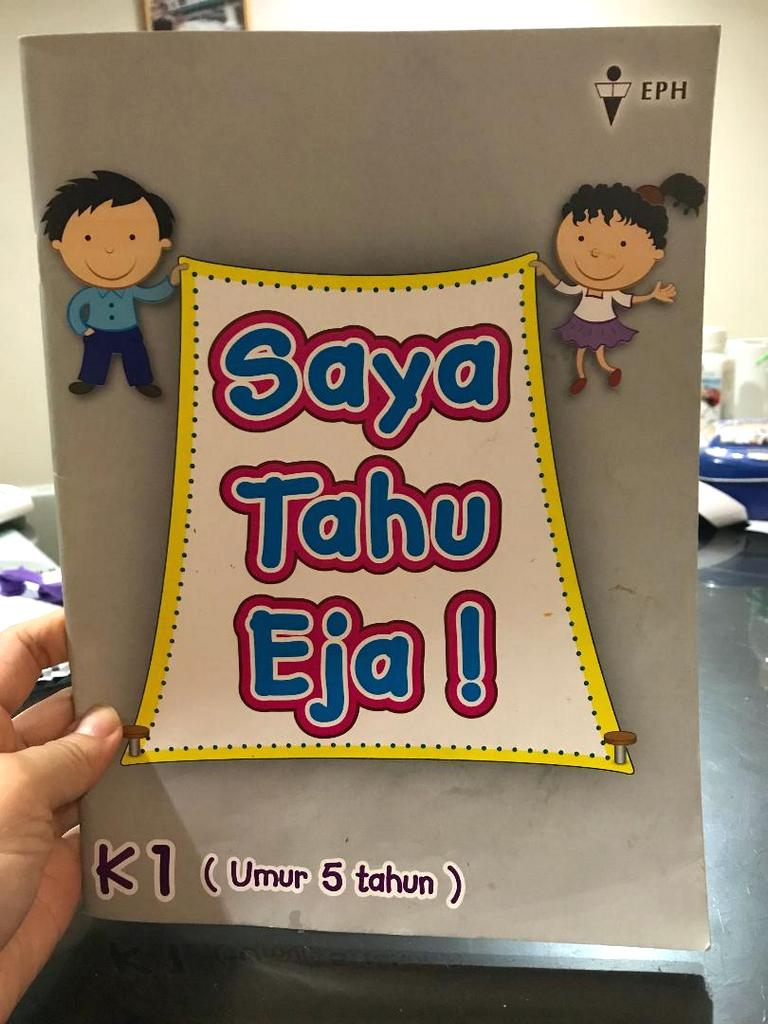 Saya Tahu Eja for kids 5 years of age.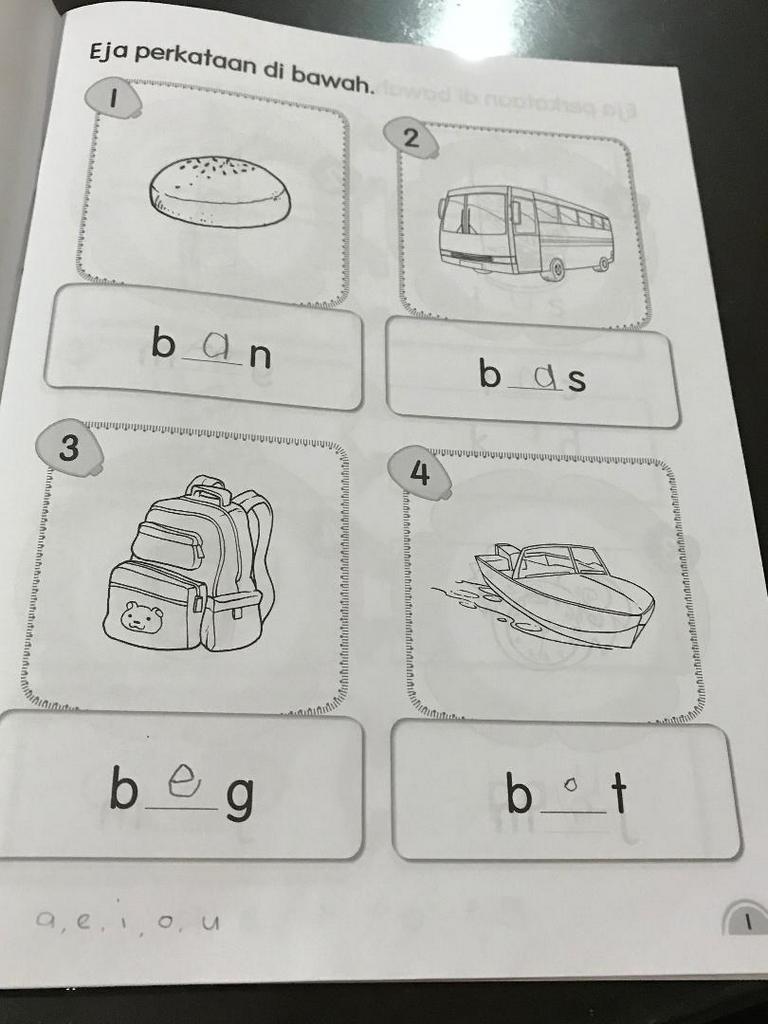 This is Page One.
The consonants are given and the task here is for the child to fill in the vowels.
I started by teaching Ayden the sounds of all FIVE vowels – a, e, i, o, u.
And then I say out what the picture is. From the sound, I get him to guess which vowels he should use to fill in the blanks.
It goes on until Page 9.
Now the blank is at the end of the word. By now Ayden is familiar with the vowel sounds and can easily fill in the blanks according to the sound of the word. He may not know the name of each picture so my job here is to tell him what those pictures are in BM.
Page 21.
As we go on, Ayden now has to fill in two blanks for each word. Do note that we are still working on vowels only. A child should be able to read out the consonant sounds by now.
Page 28
More practice and by now Ayden can sound and read those words out himself.
Towards the end of the book, the child is given the task to choose the correct word for the picture. All I needed to do now is to just tell out the picture in BM and Ayden can easily identify and read the correct word.
I find this book very effective in guiding a child to spell and read in BM.
I use the same publisher for Math, English and Mandarin and I can tell you one thing. The Math for 5 years old is tough!
Watch this video to see what I meant. A child needs to be able to read in order to solve these questions:
So I don't know if I'd recommend for you to use this book for Math but I'm sure I'll highly recommend it for guiding your child in BM. 
//

//

//

//

//

//

//

//

//