Pendaftaran Kemasukan Murid Tahun 1
For parents with children going to Primary 1 in 2019 & 2020, it is time to register online for your child at https://public.moe.gov.my
Online registration is only for schools in Peninsula Malaysia and only parents are allowed to do the registration on behalf of their children.
I registered Ayden today.
Here's how you register ONLINE.
Step 1
Go to https://public.moe.gov.my
Step 2
Create an account if you are a new user or simply log-in if you are a current user.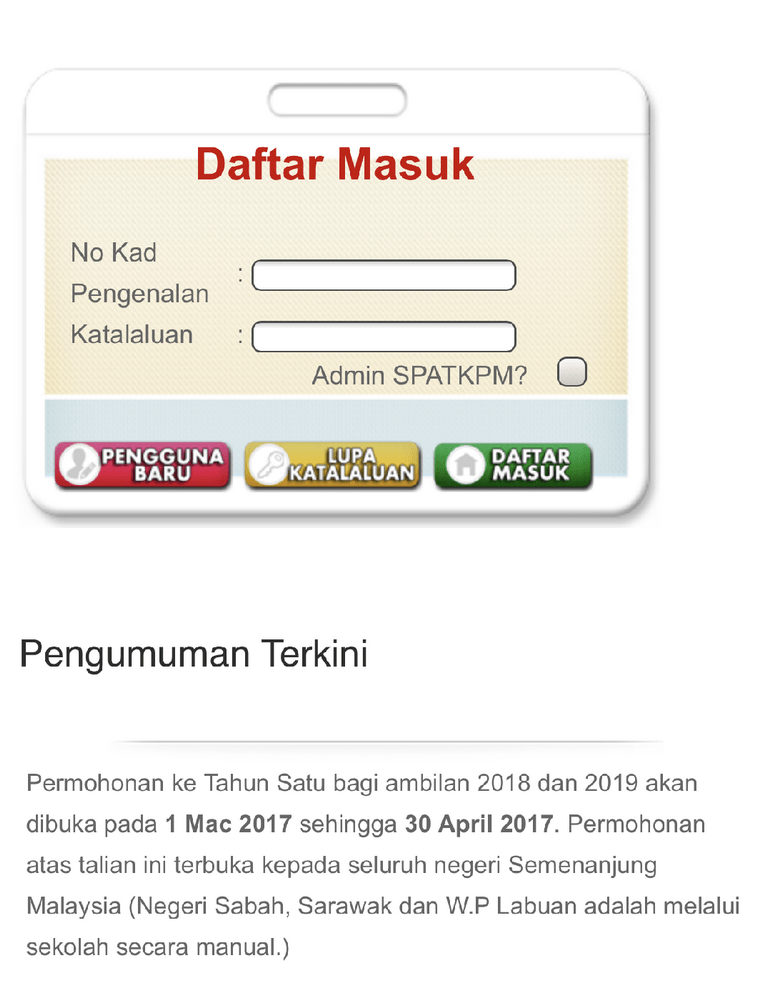 Step 3 (For new user)
Fill in the required details
Step 4
Once you have completed filling in the form and click DAFTAR, you'll see this: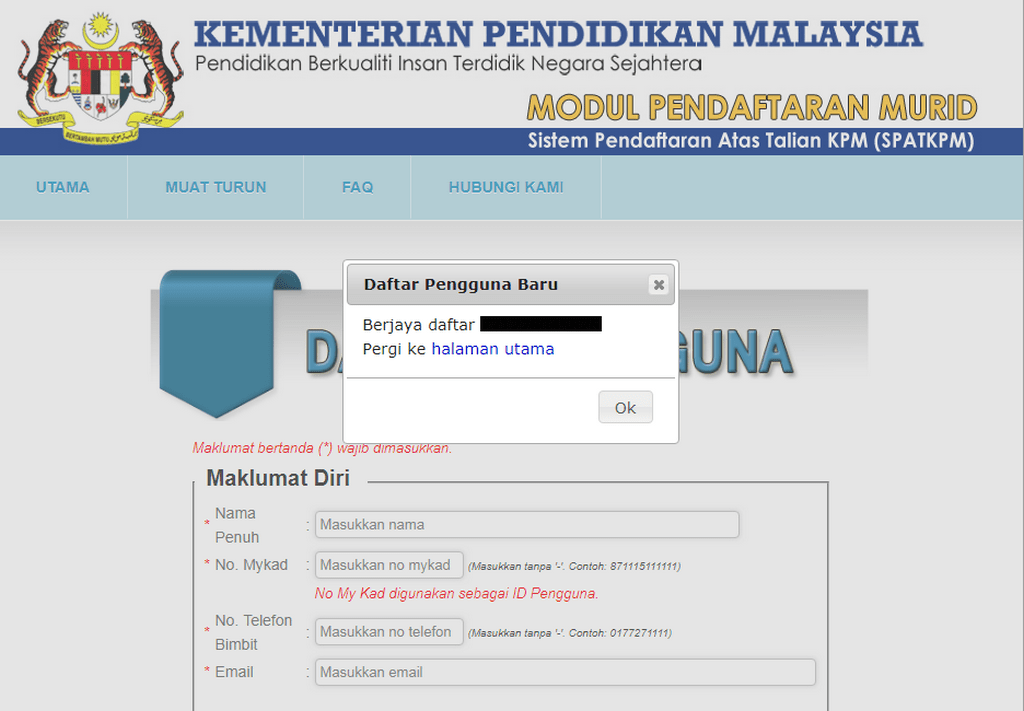 Step 5
Click 'halaman utama' and go to 'daftar masuk'
Fill in your username and password and you'll be forwarded to this landing page: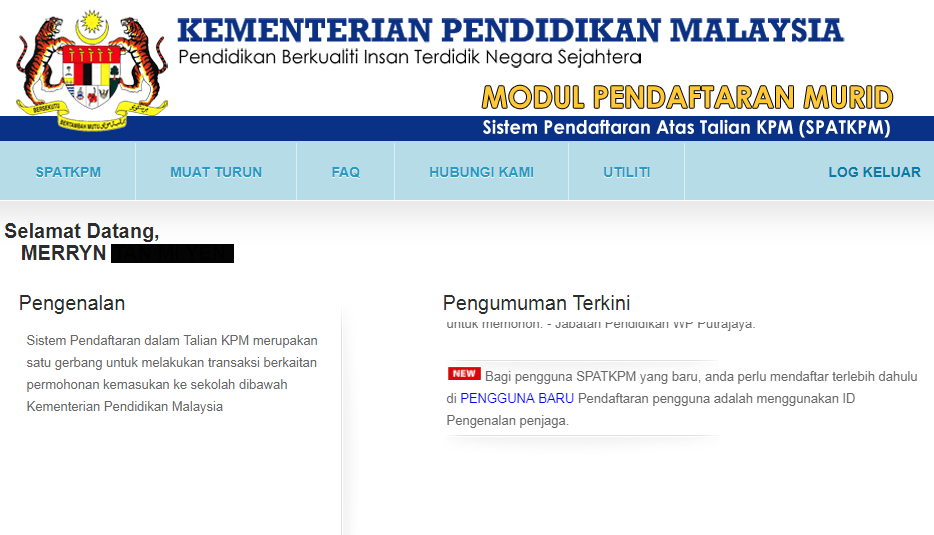 Step 6
Scroll down till you see this. Click on 'Pendaftaran / Penyemakan'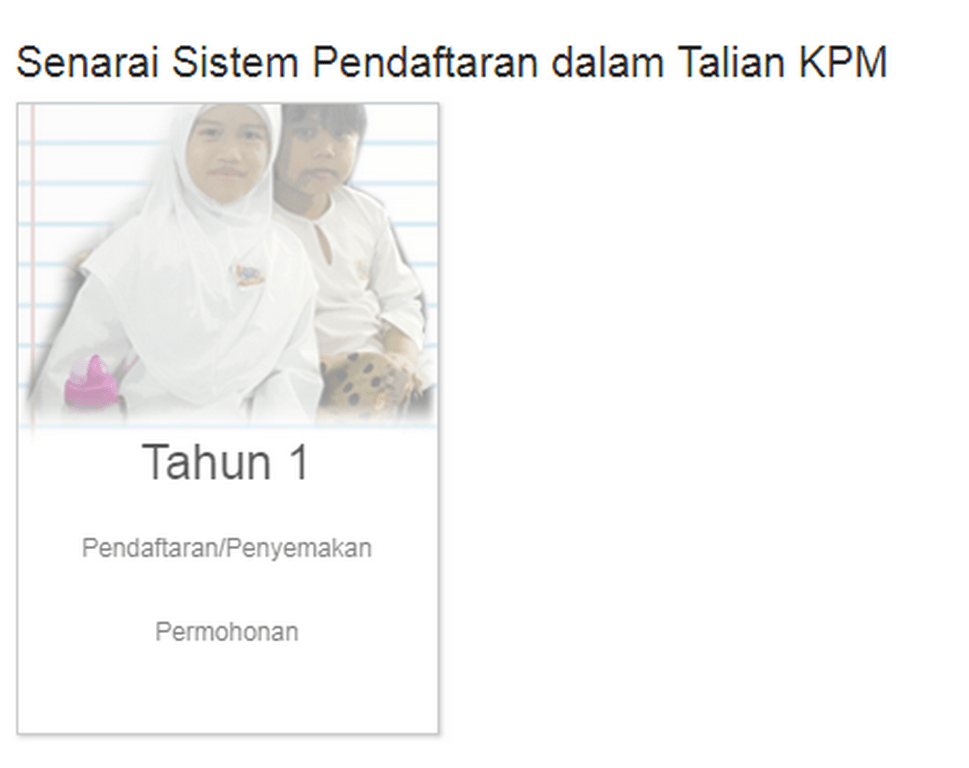 Step 7
Click on 'Permohonan Baharu'
Step 8
Fill in your child's MyKid number. Click on 'SEMAK' once you are done.
Step 9
Fill in the rest of the necessary details
Once you are done typing in all the information, click 'SIMPAN DAN SETERUSNYA'
Step 10
Fill in your child's health information. You'll need your child's medical/immunisation record book for this.
You'll need to refer to your child's immunisation guide for the jabs and dates.
Step 11
Fill up Parent's information.
Step 12
Fill up your child's information
Step 13

Once done, click "Peraku Benar dan Hantar"
DONE!
You'll get this message saying, 'Borang Permohonan Anda Telah Berjaya Dihantar'
Final Step:
Print out the following documents to be submitted to the respective school. 
Let's GO TO SCHOOL TO SUBMIT THIS from 1 March 2018 to end April 2018.
Do bring along the original and a photocopy of
* surat beranak (birth cert)
* Kad pengenalan ibubapa (IC)
* Surat Nikah / Surat Cerai
* bil air/electric/S&P (water and electric bill/Sale & Purchase agreement/Rental agreement)
* Laporan Doktor & Kad OKU jika berkaitan
* Borang Persetujuan Perkhidmatan Kesihatan dan Imunisasi
P/S: My cousin just informed me that they no longer require self-addressed-stamped-envelope these days as the result will be announced online 
//

//

//

//

//

//

//

//

//

//

//