Daorae Korean BBQ Restaurant at Awana SkyCentral, Resorts World Genting
One of the largest chain restaurants for Korean food in Malaysia, Daorae Korean BBQ Restaurant is also available at Awana SkyCentral, Resorts World Genting.
Daorae Korean BBQ Restaurant
L2-12, Awana Sky Central,
69000 Kuala Lumpur
017-347 0081
FB: DaoraeGenting
It's just a walking distance from Genting Premium Outlet.
After a day of shopping spree, it is nice to be able to sit down to rest our feet and for our tummies to be served by Oppas.
Our drinks. Too much ice in it though. I've forgotten to request for the drinks to be served without ice.
The drinks menu. 
They also have LUNCH promo from 10am to 5pm. That is a very long lunch hour  

We did not order from their lunch promo though as I specifically wanted my favourite here at Daorae, their Dweji Galbi.
Dweji Galbi (RM47) is fresh pork ribs marinated with Daorae's special sweet soy sauce. Charcoal BBQ is the most popular and traditional method of grilling meat in Korean cuisine and having someone to do it for us is simply wonderful.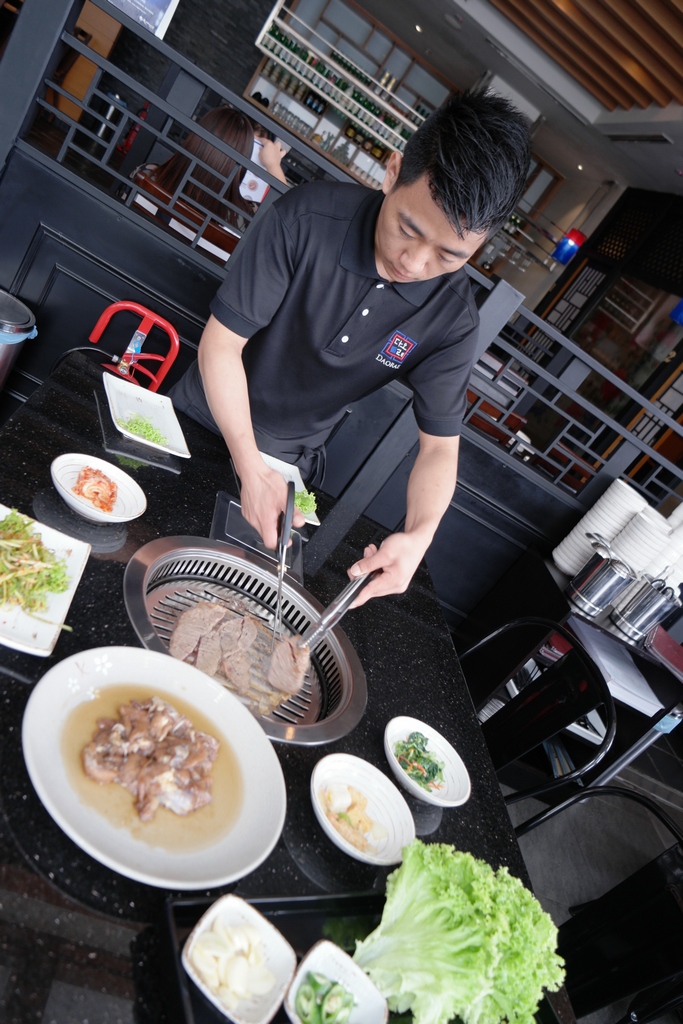 Oppa helped us grill and cut the meat into convenient bite size pieces.
Can you see how good our pork ribs is? So delicious. THIS is our all time favourite here. 
Yang-Nyum Dak-Galbi (RM43)
They also have the chicken version of this dish. Skinless chicken fillet marinated it Daorae's special sauce. It's delicious too but I still prefer the pork ribs as the texture is nicer and absorbs the marinate better. 
We spotted Mr Steve, the COO of Daorae walking around the outlet, happily greeting diners. He is a Korean. His Korean name is Cho Seyon. 
He stopped by our table when he saw that I ate the pork ribs on its own. He guided me the proper way of eating this dish; that is to wrap it in lettuce together with the rest of the condiments such as garlic, green chili and more. 
Lettuce, pork slice, greens and garlic. Wrap it up and into the mouth it goes in one big mouthful. 
Yup! I stuffed the entire thing into my mouth and tried chewing like a lady in front of Mr Steve 
Amazingly delicious! The garlic especially accentuates the flavor into new heights. Everything about this combination is so good. I'm so glad Steve guided me the proper way to eat this dish. This dish is embedded as my permanent favourite item at Daorae. 
Besides the pork and chicken galbi, we also ordered noodles. 
Buldak Bokkummyum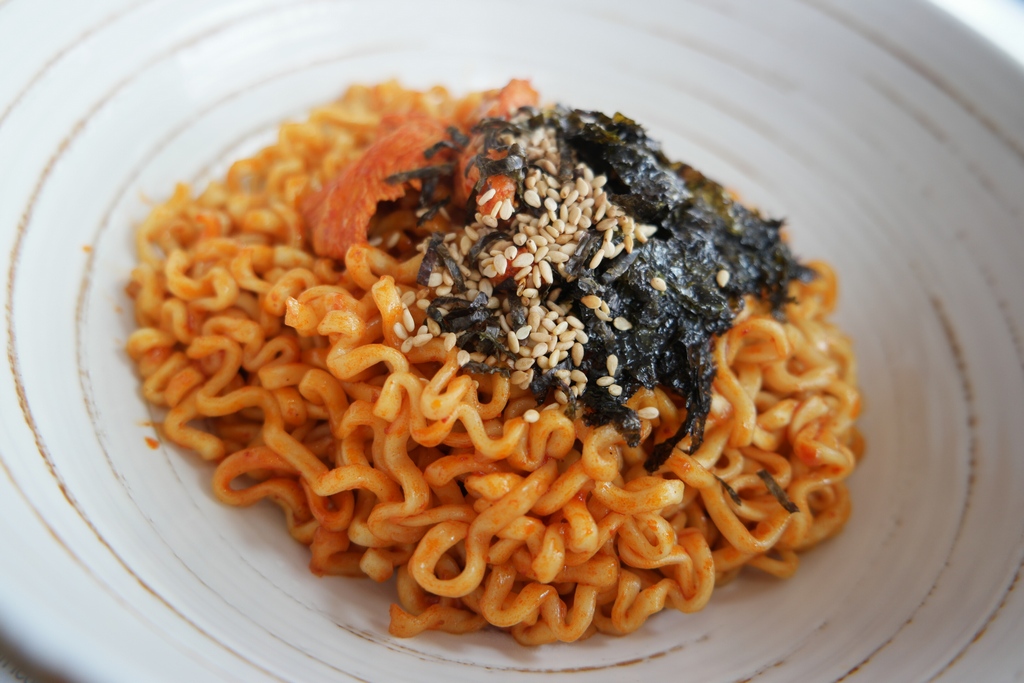 It was a cold day up in Genting that day so I ordered this spicy Korean noodles served with sesame seeds and grilled seaweed flakes for me and the Daddy to share. I am a big fan of Korean spicy noodles so I am happy with this. The description on the menu stated that this is extremely spicy but it is on a tolerable level for me. Darling can't stand the sting though so he had only a bite of this 
Seafood Noodle
Korean ramyun noodle in a flavorful broth with seafood served with a whole lot of side dishes for the boys. They love the noodle with fresh prawns, squid and clams. 
The staffs here are very friendly. I spotted this guy cooking this for I'm not sure who (maybe for the diners next to our table) and he gave me his biggest smile. Anyway, look at the marbling on those pieces of meat. Oh me, oh my. The school holidays is just a couple of weeks away. I'm sure we'll drive up to Genting again and this time, I want to have that together with my favourite Dweji Galbi of course ♥
Related Posts
//

//

//

//

//

//

//

//

//