Tour the World with Snoopy at Sky Avenue, Resorts World Genting
We drove up to Resorts World Genting yesterday for some fresh air. It is just an hour drive from home anyway hence we used to be a regular here until they started the renovation works that we stopped going up. I heard the place is nice and buzzing with activities again now with shopping malls such as Genting Highlands Premium Outlet and Sky Avenue enticing visitors to go up. 
We decided to check it out ourselves and the first thing that greeted us as we stepped foot here was the ever adorable Snoopy! 
Snoopy, Charlie Brown and the comic strip Peanuts – all creations of Charles M. Schulz, first became famous in 1950 but they have remained popular over the years. 
Tour the World with Snoopy sees the friendly beagle decked out in 52 custom-made costumes of different countries and cultures. The figurines are placed at various locations in SkyAvenue and First World Rainforest.
So cute wan, the Snoopy is taller than Ayden! ♥
We easily achieved the recommended 10K steps daily while going around the mall locating all the 52 Snoopy 
Christmas decoration is up at Resorts World Genting and various Snoopy figurines are stationed here as well. 
Can you spot some Snoopy at the foot of this giant Christmas tree? 
All these Snoopy make beautiful photo op. Many people thronged them to get their picture taken with Snoopy. There are some obvious crowd favourite especially those with the Christmas decorations. 
Ayden's favourite because of the windmill 
Nice right? It feels so Christmasy already. 
We went around trying to locate Malaysia Snoopy but can't seem to find it…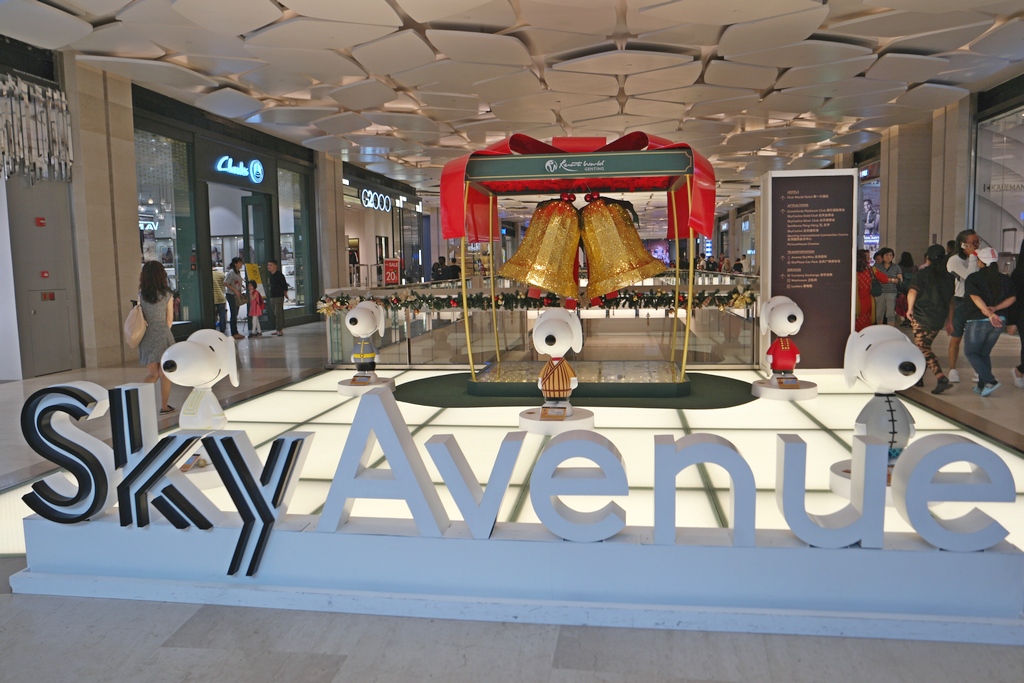 We walked the entire Sky Avenue… still can't find it. 
We even arrived London and back yet no sight of Malaysia?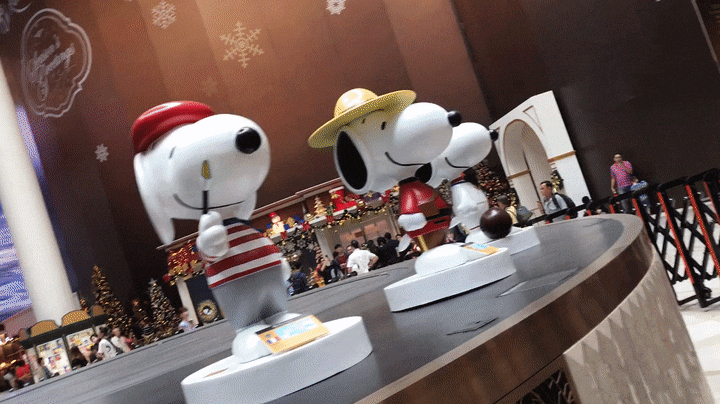 And then… 
Tah-dah! Our very own Malaysian Snoopy with a racket in hand. 
Phew.. finally spotted our fellow country beagle 
The boys found snowmen that look exactly like them. Hahaha. 
We also got a Limited Edition Snoopy Lanyard because we signed up as Genting Rewards member and spent over RM50 in a single receipt at Genting Rewards participating outlets. We then got the boys to redeem the limited edition Snoopy lanyard at Genting Rewards booth located at Level 3, SkyAvenue (next to H&M and Samsung outlets)
We were also here to catch the Daddy and Ethan's favourite Monkey King at Genting International Showroom but I'll share more about that in another post. One thing for sure is we did not expect to have so much to do here in Resorts World Genting but I guess we were wrong. It is very happening already up here that we did not manage to finish explore everything. I guess we'll have to go up again soon… 
Related Posts