Full Moon Feast with Chef Lim @ Ti Chen, The Saujana Kuala Lumpur Hotel
During the full moon on the fifteenth day of the eighth month of the Chinese calendar, we will be celebrating the Mid-Autumn festival. This year, it falls on Wednesday, 4th October 2017.
My family and I were very much privileged to be invited to have a Full Moon Feast with Saujana Hotel Kuala Lumpur's new Executive Chinese Chef, Chef Lim Chee Woi.
Priced at RM238 per person, we know we are in for a luxurious treat and were very much looking forward to being pampered by Chef Lim's remarkable culinary skills.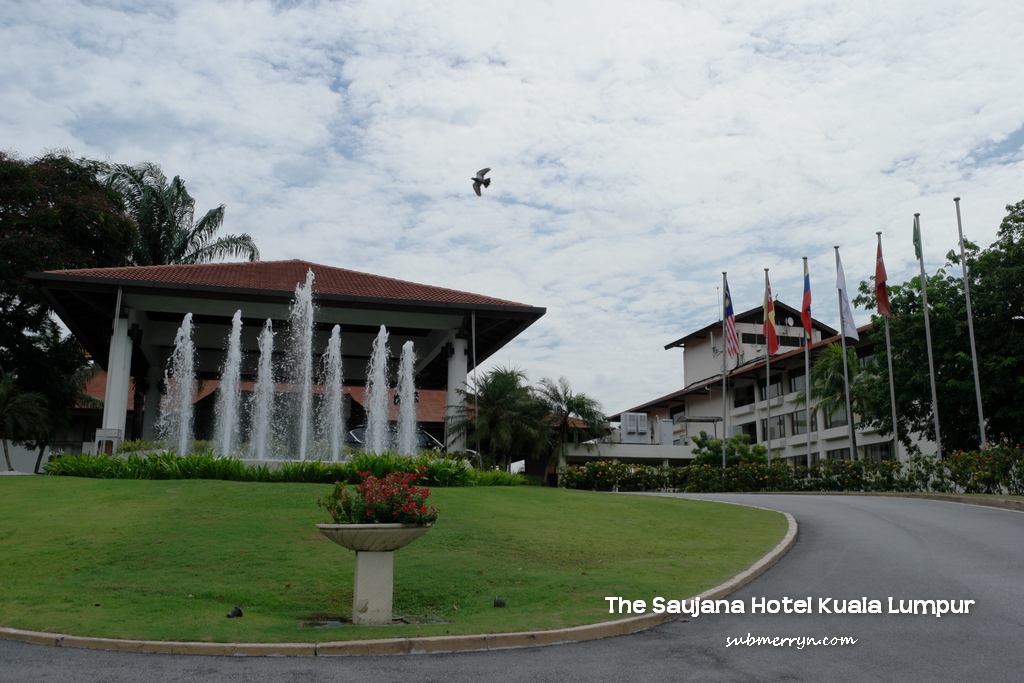 The Saujana Hotel Kuala Lumpur
Jalan Lapangan Terbang SAAS,
40150 Shah Alam, Selangor Darul Ehsan, Malaysia
Phone +603 7843 1234
Fax +603 7846 2789
The Saujana Hotel Kuala Lumpur is one of only few resort style hotels in the Klang Valley. Sitting on 160 hectares of lush tropical forest and gardens with a lakeside view, this 250-room hotel with two adjoining 18-hole championship golf courses is an idyllic haven for business and pleasure.

Located on the picturesque property of the Saujana Hotel Kuala Lumpur, Ti Chen has been serving its blend of Chinese cuisine for over 25 years.
Ti Chen Chinese Restaurant used to be located in the vicinity of the golf course but has now moved to its new home by the lake.
It is located just next to the swimming pool.
This resort is beautifully landscaped that every single corner is a sight to behold. Such a gorgeous feast for our eyes as we took a stroll along the serene greenery and water features.
It will be our first time feasting on Chef Lim's culinary delights and the menu looks promising.
Running on full house that evening, diners came dressed to their oriental best as there were prizes for the selected Best Dressed Woman and Man.
Canapés such as chilled foie gras with rice biscuit, chilled tomato cherry with pomelo and chicken roll with emeral ginger sauce together with pre-dinner cocktails were served from 6.30pm while we mingled with other guests and diners and had our pictures taken at the Photobooth.
At 7.30pm sharp, dinner is served and what an amazing journey it was. One after another, beautifully plated dishes were served before us with smooth interval between each dish.
Such an amazing work of art, the deep-fried golden crispy prawn ball is simply stunning with a very nice crunch to each bite. The honey-baked cod fish takes our fish dinner to a whole new level with its opaque and moist flesh. Coupled with fruit salsa dressing, this is one appetizing and refreshing dish to start our dinner. Not to be outdone, with its fresh and absolute flavors, the pan-fried scallop with fish paste and concentrated cream sauce definitely appeal to seafood lovers.
We marveled at the next dish as a lighted up lantern was served before us.
Inside that lantern was a bowl of double-boiled warm and nutritious chicken soup with morel mushroom.
Imagine our delight being served this lighted up lantern revealing a hearty warm soup inside as we removed it.
Garlic lovers will squeal in delight at the sight and heavenly aroma of the oven-baked fresh water prawn with butter and garlic.
Have you eaten a lion's head? We did just that with this dish – Braised chicken "Lion Head" with leek and spinach. Delicate, soft yet mighty cabbage formed the lion's mane.
Underneath that mighty mane is the core of the lion head – a flavorful and moist chicken meatball that sits on a bed of smooth spinach and delicious turnip cake.
Unpretentious yet luxurious poached wild fungus with asparagus and Hong Kong cabbage in premium stock makes a delicious healthy treat.
Last but not least, we were served this very special sakura prawn fried rice with assorted seafood and crispy rice in squid ink that gives the flavors of the ocean with every bite.
This interesting salted egg ice-cream with Tsubu-an and cashew nut got us excited. Imagine eating frozen salted egg custard, topped with chunky sweet azuki bean paste and bits of cashew nuts. It was almost 10pm yet we polished our glass of ice-cream clean!
A full moon feast won't be complete without mooncakes so mooncakes we got. It was presented with such elegance; in a leather briefcase with dry ice for that smokey effect.
Snow skin mooncake with chocolate and blueberry makes a sweet ending to our astonishing dinner.
These mooncakes were made specially for the Full Moon Feast as mooncakes are not available for purchase at Ti Chen this year but they will be available to the public next year, I heard.
The children proceeded to play lantern after dinner by the lakeside. 
We had a great time feasting and playing lantern. It is always great to expose the kids to such activities so they can grow up appreciating their culture. 
Thank you again, The Saujana Hotel Kuala Lumpur for the generous invitation. 
Chef Lim's NEW must-try dishes are available for lunch 12noon – 3pm and dinner 6pm – 10pm.
Call 03-7843 1234 for further inquiry or reservation.