Bake with Ayden: Kek Kurma / Honey Dates Cake
The fasting month is fast approaching. This is the time when my favourite buah kurma or honey dates are available in abundance.
We came out with this recipe back in 2015. It took us two bakings to get it right back then. Now, it is my fail proof recipe come the holy month of Ramadan. I like to bake this for my neighbours during this time of the year and am glad they love it too.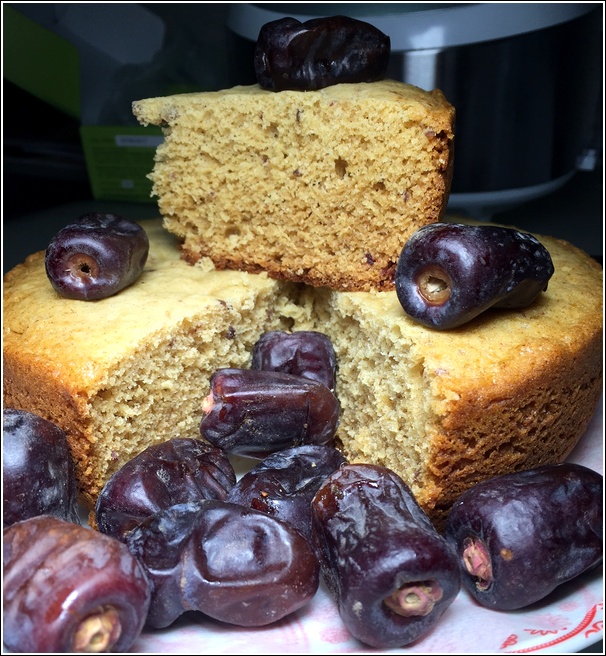 Kek Kurma / Honey Dates Cake
Ingredients:
225g self-raising flour
125g brown sugar
2 eggs 
115g butter
10 kurma/dates (deseed)
1/2 tsp baking soda
30ml milk
1/2 tsp vanilla essence
Method:
1) Deseed 10 kurma and chop into small pieces. You may remove the skin too if it is hard and dry.
2) Cream butter and sugar until fluffy.
3) Add eggs and vanilla essence. 
4) Add kurma
5) Remove mixer. Add flour and baking soda and fold manually.
6) Add milk and fold again.
7) Grease the rice cooker pot with butter.
8) Pour batter and set the rice cooker to CAKE.
A slice of this delicious cake with juicy kurma bits will surely perk you up after a long day.
Here's the video of Lil' Chef Ayden baking this incredibly simple yet deliciously addictive Kurma cake:
Related Posts