Cook with Ayden: Sweet Potato in Gula Melaka dessert
Sweet potatoes are an excellent source of carotenes. We need carotenes as our body converts it into Vitamin A. Vitamin A is important for good eye vision and healthy skin; especially beneficial for school-going children.
I try to include sweet potatoes into the boys' diet as often as possible. Sometimes they eat it steamed on its own but at times when we have more time to spare, I'll prepare this delicious Sweet Potato in Gula Melaka drink for them.
These days, I don't have to cook this anymore as I've passed the baton to Ayden.
Here's the video of him preparing this delicious dessert drink for us ♥

Ayden @ 3Y8M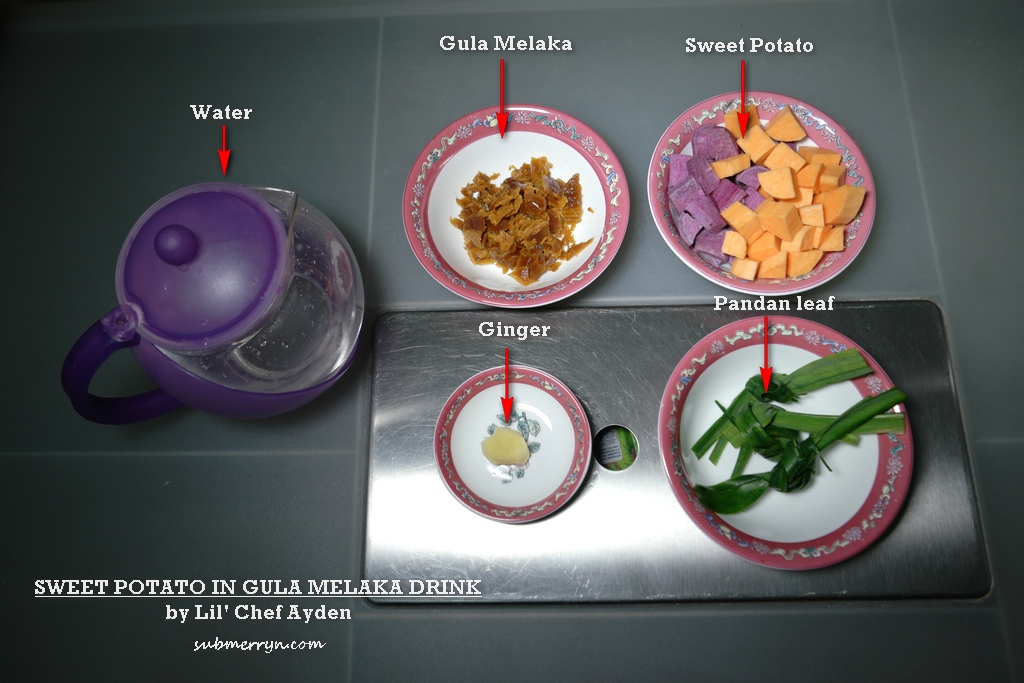 Ingredients:
Sweet Potato (I like to combine more than one colour)
Gula Melaka
Pandan Leaf
Ginger
Water
Method:
1) Cube sweet potatoes
2) Add sweet potatoes, water, gula melaka, pandan leaf and ginger
3) Let boil
4) Remove pandan leaf and serve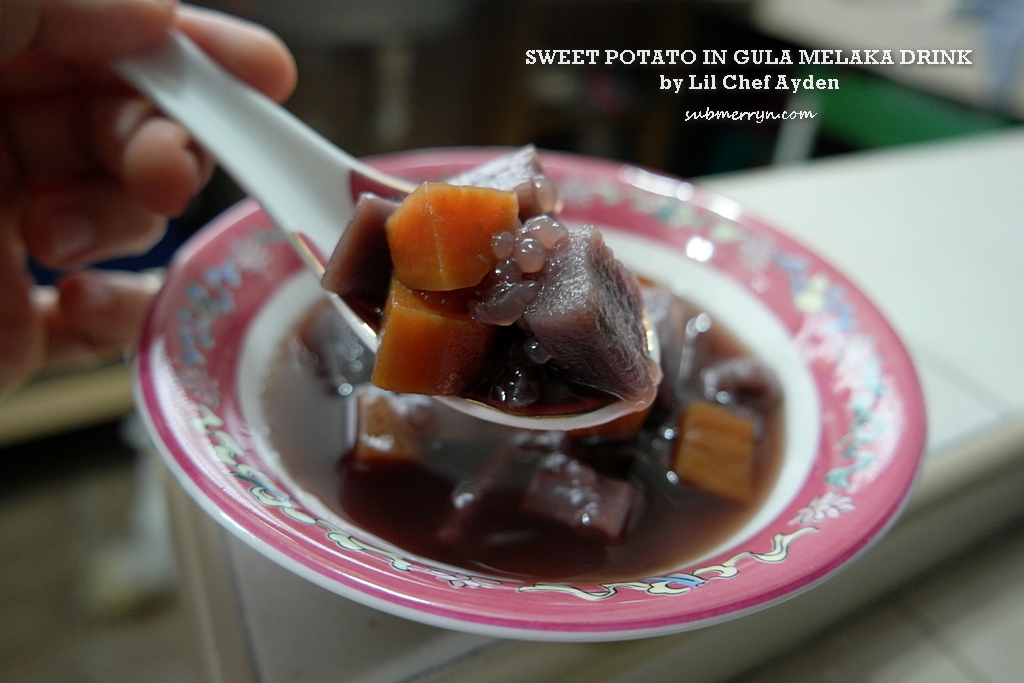 Sometimes I love to add sago into this dessert drink. To add sago, boil a pot of water. Add sago and continue boiling until sago turns out translucent. Pour into a sieve to remove water. Wash under running water and add into the sweet potato drink last.
Depending on your preference, this sweet potato in gula melaka can be eaten warm or cold. 
Related Posts