Ti Chen's 2017 Chinese New Year Menu
I can't believe how fast time flies. In just a month, we will be ushering the Chinese New Year of the Rooster.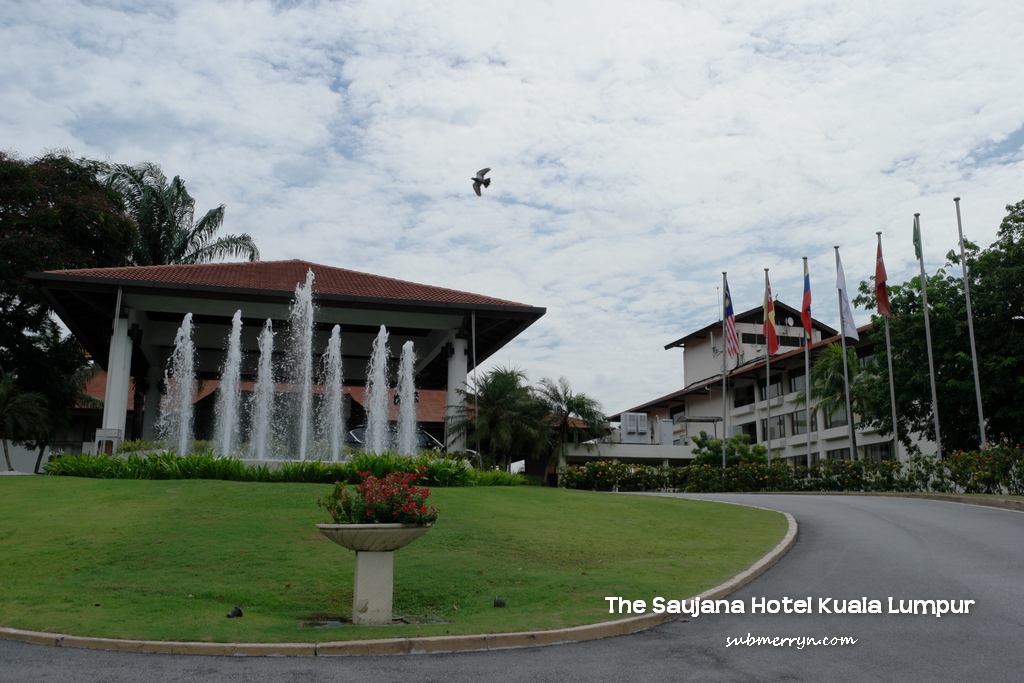 We are delighted to be back at Ti Chen, one of Saujana Hotels & Resorts acclaimed dining outlets to preview Executive Chinese Chef, Sam Lu's sumptuous festive Chinese New Year sets.
As this will be the first Chinese New Year celebration for Ti Chen in its new home since its move from Saujana Golf & Country Club to The Saujana Hotel Kuala Lumpur, we can expect a refreshed dining experience in all-new stylish interiors evoking an atmosphere of elegance with charming oriental touches.
With the name Ti Chen translating to 'Emperor's Palace', the restaurant honours its namesake by offering an imperial gourmet indulgence with new creations in three available set menus signifying good fortune, good luck and prosperity.
Choose from the Ji Xiang Ru Yi Set priced at RM1,508 nett per table of 10 persons, the Nian Nian You Yu Set at RM1,898 nett per table of 10 persons, or the Gong Xi Fa Cai Set at RM2,588 nett per table of 10 persons. Each set comes with free flow of soft drinks which can also be upgraded to house wine or whisky instead for only RM100 to make the occasion merrier.
These festive feast sets are available exclusively from 5 January to 11 February 2017.
Let the resplendent feasting begin and usher in the year of the rooster with 'Loh Hei' or the prosperity toss featuring Ti Chen's signature 'Yee Sang'.
Salmon and Scallop Yee Sang Platter
With a myriad of fresh and premium toppings to select from, celebrate new beginnings and round up the successful year behind with wishes for a flourishing year ahead. Yee Sang starts from RM88 nett per portion onwards and is available for dine-in and takeaway.
Salmon with wild scallop
Our family's first early lou sang for the Rooster year at one of our favourite place.  Saujana Kuala Lumpur has a special place in our heart as they are situated just minutes from our home making it one of the favourite spot for our visiting guests.
Braised Crab Meat Soup with Fried Fish Maw and Black Moss
Steamed Live Red Snapper Fish with Black Garlic Sauce
We got very excited when this fish was served before us as one look at it and we knew how fresh it is. The colour and its eyes will tell you that it was just caught and freshly steamed for us. The flesh is just cooked at the bone and not at all dry.
The black garlic in that dish caught my attention that I just had to ask the chef more about it. It gives out a sweet taste with an appetising vinegary hint to the fish dish.
Chef Sam Lu explained that he uses black garlic imported from Korea. He marinated the garlic in a rice cooker with a steady temperature of 65 celsius for 45 days before using it in his dishes.
Black garlic is rich in antioxidants and is in fact a prized health product in Korea. We were extremely lucky to be able to sample this precious health food that evening.
Poached Country Chicken with Soy Ginger Sauce
Juicy with meaty, rich-tasting poached country chicken that was another favourite that evening.
Sautéed Sea Prawns with Superior Sauce
The juices from prawn heads are made into superior stock that gives this dish the wonderful essense of the sea flavour.
Braised Stuffed Oyster with Ten Heads Abalone and Vegetables
I always look forward to this dish in any Chinese dinners. I love drowning the broccoli in the rich broth and relish in the moments the juices from the mushroom burst into my mouth when I bite into it. The presence of the stuffed oyster and ten heads abalone adds a luxury feel to this dish. 
Mine Steamed Healthy Grains Sticky Rice in Bean Curd Skin
The presentation of the rice dish took us by surprise. A pleasant surprise that is as we did not expect to get individually portioned rice wrapped in bean curd skin. 
It is nice to have the rice served this way with the corn on the outside to retain its crunchiness. The sticky rice is loaded with lots of mushroom giving it a nice, chewy texture when we bite into it.
Deep-fried Glutinous New Year's Cake Ball
It is considered auspicous to eat nian gao during Chinese New Year, because "nian gao" is a homonym for "higher year". These delicious crispy nian gao balls did not last a minute on the table as everyone enjoyed it so much we wish we could have more!
Chilled Lemon Sea Coconut with Crysanthemum Jelly
Instead of having the crysanthemum tea in liquid form, Chef Sam turned it into jelly cubes to add texture into our drink and I must say it is simply awesome. What a way to end our meal with this refreshing cooling drink.
During this festive period, the Chinese restaurant which is usually closed on Mondays will be operating daily from 12.00pm to 3.00pm for lunch and from 6.00pm to 10.00pm for dinner. Enrich members can also celebrate and earn miles at Ti Chen, starting with 3,288 miles for the Ji Xiang Ru Yi Set, 4,988 miles for the Nian Nian You Yu Set and 6,888 miles for the Gong Xi Fa Cai Set.
For dining enquiries or reservations at Ti Chen, please call (603) 78431234 ext 6122, email [email protected] or visit www.shr.my.