Joyful Gatherings at Parkroyal Kuala Lumpur
As the Season of Love and Giving approaches, PARKROYAL Kuala Lumpur is looking forward to host a Joyful Gathering for diners to have a memorable Christmas and New Year with them.
Every year, PARKROYAL Kuala Lumpur endeavours to spread the Christmas spirit to the children at Stepping Stones Living Centre as it continues to play its role in corporate social responsibility towards the less fortunate. Founded in 1998 by Pastor Johnson, the Home was set up to take care of children, single mothers and senior citizens from needy and broken homes, presently located in Taman Seputeh.
We had the privilege to be invited by the good people of PARKROYAL Kuala Lumpur to experience the spirit of Joyful Gatherings together with the children of Stepping Stones Living Centre last Thursday.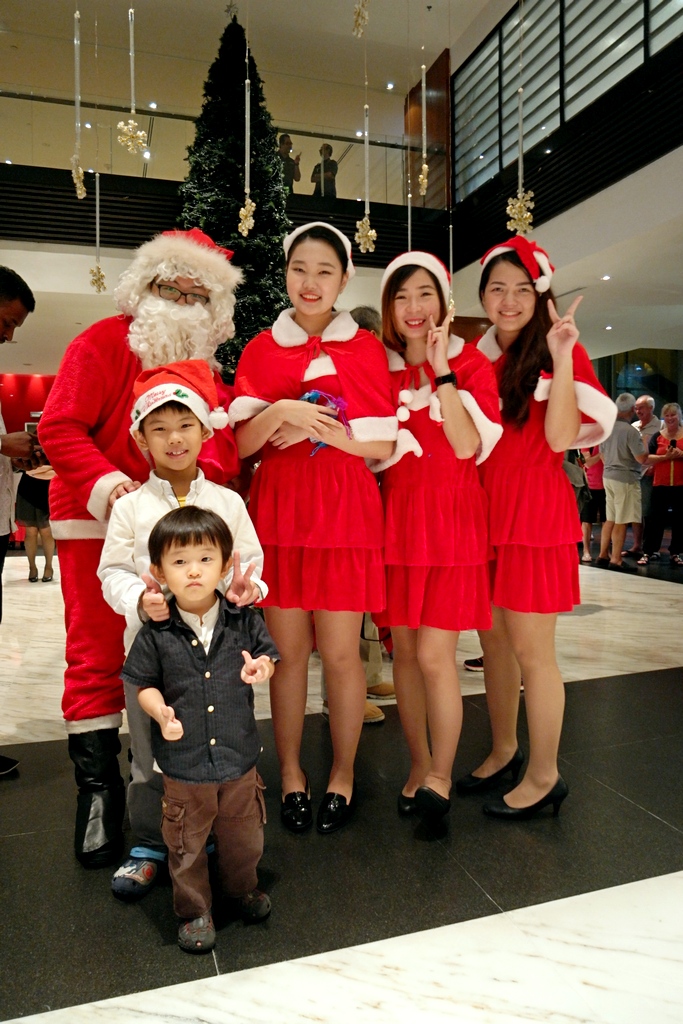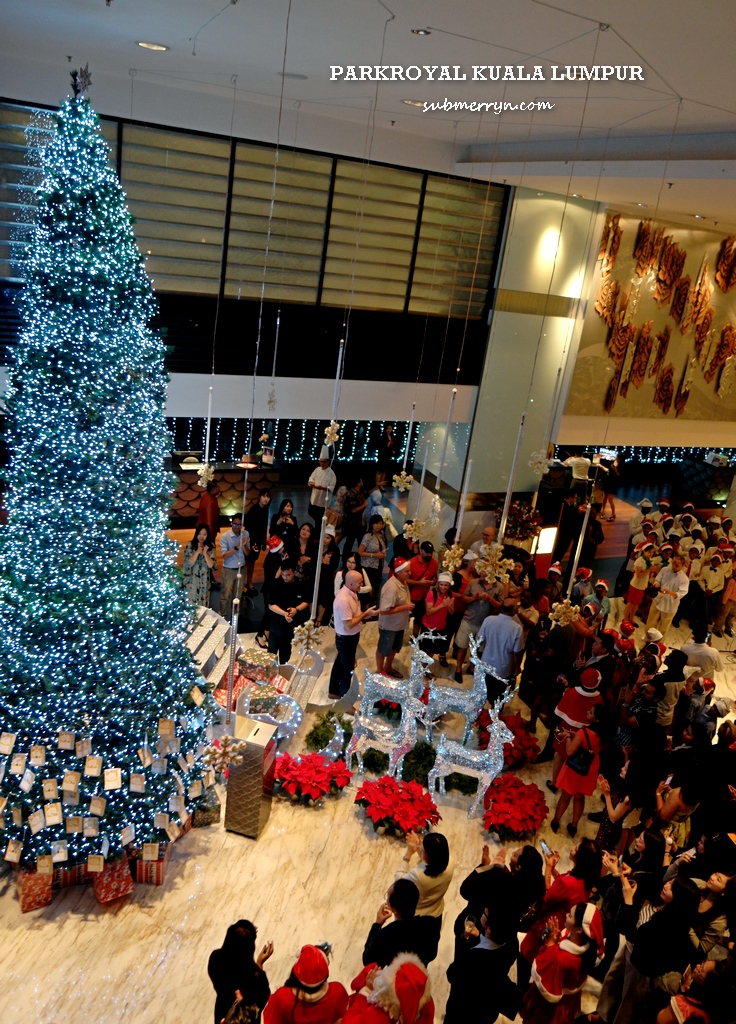 Christmas came early for the children of Stepping Stones Living Centre as they celebrated with Christmas carols, tree lighting ceremony followed by a hearty Christmas meal.
The dear children have a special wish list for Christmas this year. To make your contribution for their wishes to come true, choose an envelope from their Christmas tree at the Lobby.
Now let us bring you to a virtual preview of PARKROYAL Kuala Lumpur's Christmas buffet where Christmas Roasts and Winter Stews are the highlight this year.
PARKROYAL Kuala Lumpur features SIX mouth-watering Christmas Roasts.
Nothing beats seeing so many Chefs busy at work at the multiple carving stations laid out specially for Christmas.
WHOLE ROASTED TURKEY
NEW ZEALAND CROWN RACK OF LAMB
ROASTED PRIME RIB
DOUBLE BEEF WELLINGTON
WHOLE ROASTED CHICKEN
5-types of sauces to accompany those glorious Christmas Roasts.
We were equally amazed with the huge selection of winter vegetables.
CHRISTMAS WINTER VEGETABLES – Sweet Potatoes, Root Vegetables, Creamed Spinach, Glazed Baby Carrots, Green Bean Casserole, Cauliflower Gratin, Brussels Sprout and Roasted Potatoes.
A platter overflowing with the goodness of PARKROYAL Kuala Lumpur's Christmas Roasts.
Ethan's early Christmas meal 

Besides their celebrated SIX Christmas Roasts, PARKROYAL Kuala Lumpur also boasts of serving FIVE winter stews for their Christmas buffet.
Provencal Beef Stew with Celeriac
Creamy Chicken and Mushroom Stew
Fragrant Lamb with Prunes and Almond
Seafood Stew
Oxtail Stew with Spices
FIVE delicious hearty stews to keep the heart and soul warm on these colder days.
If you have a sweet tooth like me, you'll love their beautiful Christmas dessert selections.
CHRISTMAS YULE LOG
CHRISTMAS FRUIT CAKE
ASSORTMENT OF CHRISTMAS COOKIES
BAKED CINNAMON APPLE STUFFED WITH NUTS
CHRISTMAS STOLLEN
BAKED CHEESE CAKE
VANILLA ORANGE CREAM PUFFS
And not to be missed, the many flavours of ice-cream available from the buffet.
CHATZ BRASSERIE
24 December 2016
Of Christmas Roasts and Winter Stews
From6.30pm to 10.30pm
Over 80 Malaysian, Asian and International favourites including SIX roasts and FIVE stews.
RM168 nett for 1 person/ RM84nett per child
RM298 nett for 2 persons
RM458 nett for 3 persons
RM568 nett for 4 persons
20% savings for 5 to 50 persons
Includes PARKROYAL Signature Cocktail / Mocktail
RM228 nett per person
Includes 1 glass of Sparkling Wine / 3 glasses of pouring wine or Carlsberg draught beer
25 December 2016
Christmas Buffet Lunch
From 12.00pm to 3.30pm
RM108 nett for 1 person / RM54 nett per child
RM208 nett for 2 persons
RM298 nett for 3 persons
RM388 nett for 4 persons
20% savings for 5 to 50 persons
Includes unlimited flow of juices and soft drinks
Christmas Seafood and Carvery Buffet Dinner
From 6.30pm to 10.30pm
RM148 nett for 1 person / RM74 nett per child
RM288 nett for 2 persons
RM388 nett for 3 persons
RM498 nett for 4 persons
20% savings for 5 to 50 persons
Includes PARKROYAL Signature Cocktail / Mocktail
RM 208 nett per person
Includes 1 glass of Sparkling Wine / 3 glasses of pouring wine or Carlsberg draught beer
For reservation or enquiries on their festive promotions, please call 03 2147 0088