Taste of India @ TEMPTationS
Delhi born Chef Himanshu Roye will take your palate on an incredible Indian spice sojourn from 11 to 30 November 2016 at TEMPTationS, Renaissance Kuala Lumpur Hotel. 
A refreshing Mango Lassi before we begin our journey to a taste of India. 

Available for dinner only, diners will be able to savor a selection of meticulously crafted Indian dishes prepared with traditional spices masterfully mixed by the maestro himself. 
Be sure to stop at the Live Action Station for a sampling of pav bhaji and keema pav or see how khurchan is made, on alternate evenings. Bhaji is mixed vegetables cooked with spices and keema is minced meat simmered in Indian spices and consumed with pav, a type of bread. 
Khurchan is a dish prepared by slow cooking shredded lamb or chicken on a hot plate or griddle and continously scarping the meat off the hot plate to avoid sticking or burning thus giving the dish its name and flavour. 
Chicken tikka – chunks of chicken marinated in spiced yogurt and cooked rapidly in a tandoor oven until charred and tender
Chef Himanshu's mastery with Indian spices is demonstrated in the subtle ways he spices his culinary creations such as boneless fish tandoori, chicken tikka and tandoori lamb chops, prepared on a rotation basis during the Taste of India promotion. 
I can't get enough of their chicken tikka – a balanced blend of intense spice flavours with the richness of cream and butter. As I bite into a chunk of chicken, the smokey char worked its way though only to be intensified by a new layer of spicing. The chicken chunks are amazingly juicy, moist, and tender and not at all bone-dry to death.
Vegetable Briyani Rice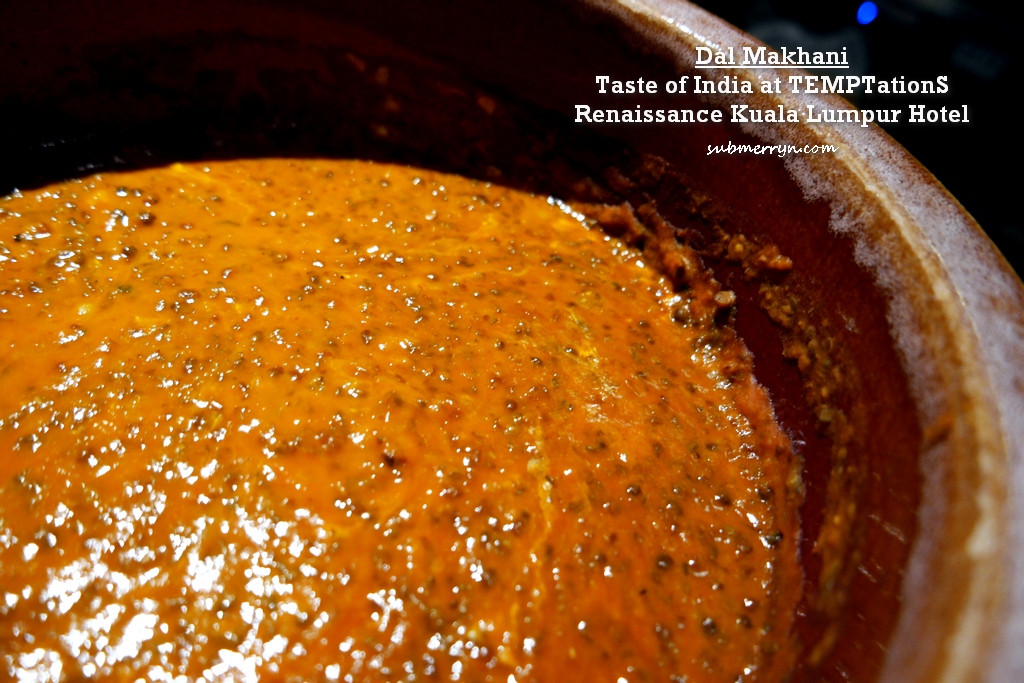 Dal Makhani
Mango Chutney
Laddoo
Gulab Jamun
Diners should also look out for Chef Himanshu's laudable gulab jamun at the dessert section *thumbs up*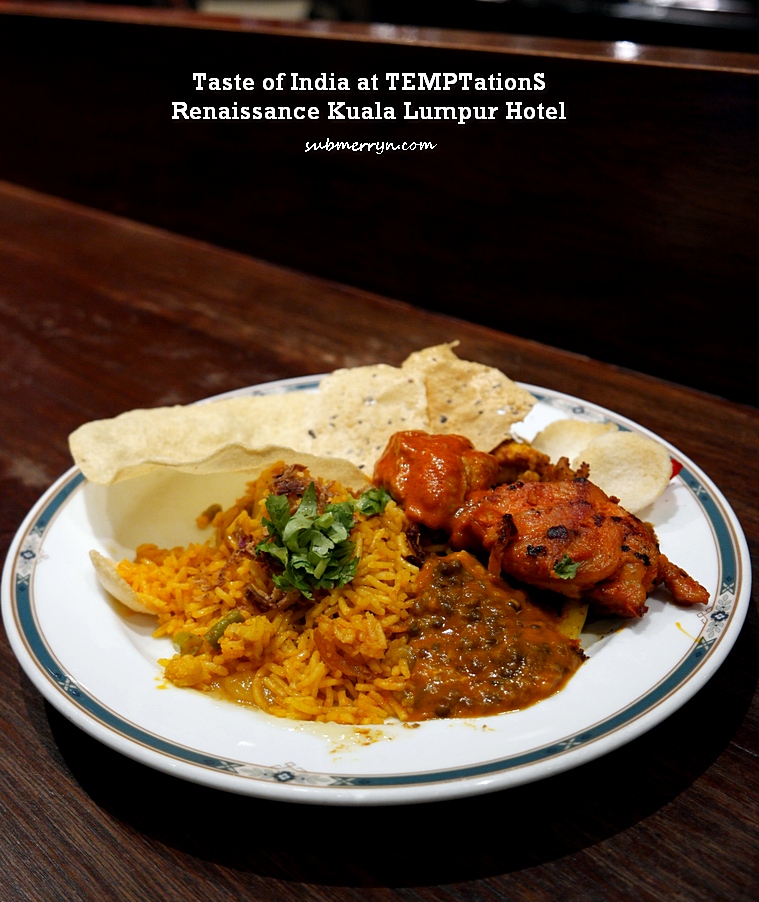 Chicken tikka goes so well with the vegetarian briyani rice and dal makhani.
Chicken Tikka again 
 with naan bread, panner butter masala, chicken and lamb khurchan and mango chutney. I can't believe that I actually ate everything on those two plates above. 
While I was happily indulging in Indian cuisine, the boys had a great time feasting on Chinese hot-of-the-wok stir fry as well as little Ayden's favourite pasta with traditional Italian sauces as the buffet features a tantalizing spread of specialty dishes that span from East to West.
A glass of ice-cream for the perfect ending.
The Taste of India dinner is priced at RM145nett per person and half price for children between the ages of 6 to 12 years. 
TEMPTationS is located at the East Wing Lobby Level, Renaissance Kuala Lumpur Hotel. For reservations, please call 03 2716 9388 or email [email protected]