Ayden's Be-Early 3rd Birthday Cake
Ayden's birthday is on the 31st and yes, it will be a holiday then as it will always be because his birthday falls on Malaysia's Independence Day but we won't be able to go back to my in-law's then as I already have something else arranged for our family. So we went back to my in-law's over the weekend for the obligatory cake cutting ceremony for Ayden's birthday. My sisters-in-law always buy a cake for the boys for their birthday. 

They told Ayden to choose his cake from the catalogue and he chose this Under The Sea cake from Baskin Robbins. 
Ayden got very excited to see the real ice-cream cake in front of him. 
My cheeky boys. 
Ayden showing he is already THREE years old.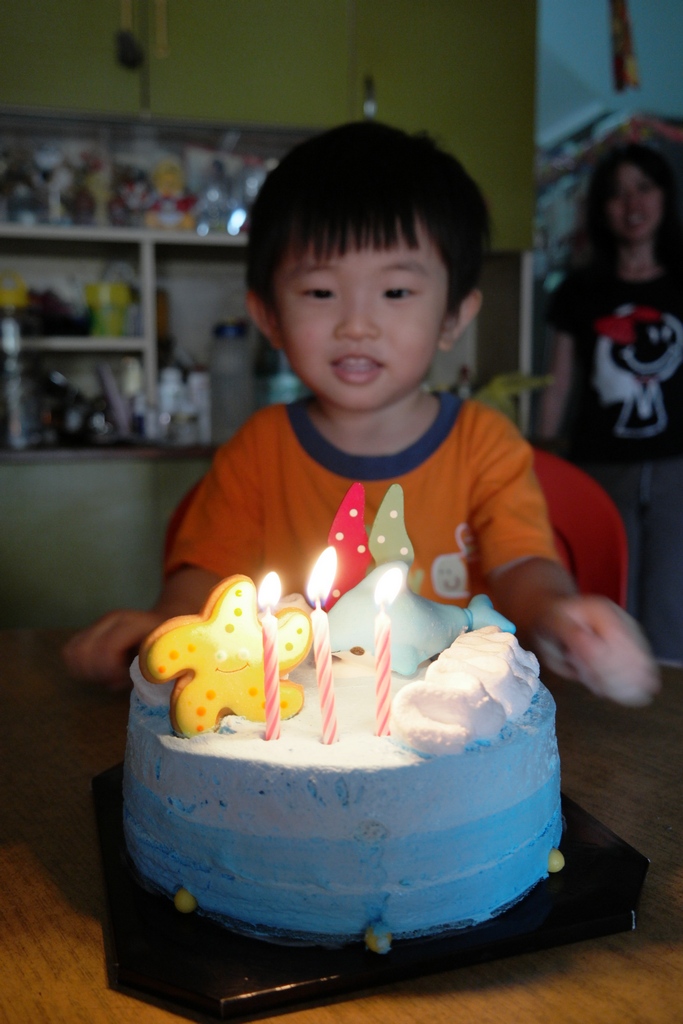 Time flies. My baby is a big boy now. 
He blew the flame off the candles effortlessly without making a wish first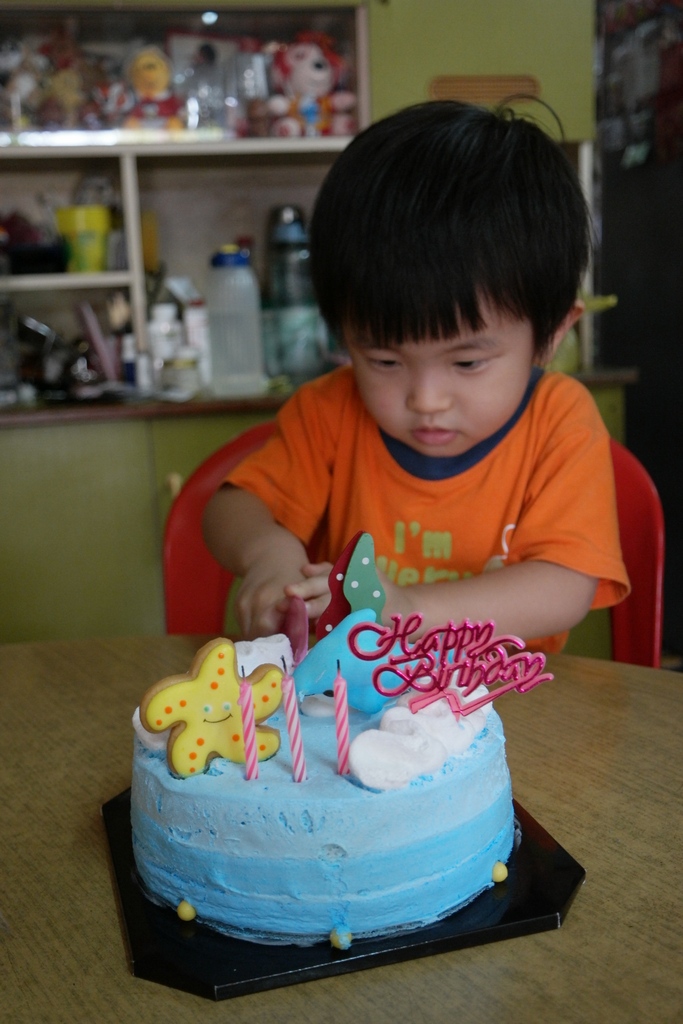 Cutting the cake on his own now. 
Took the cookie off the cake… 
And shared it with big brother Ethan 

One with the in-laws. 
They bought presents for Ayden too. Ethan got a present for his birthday too last month. 
We went out for dinner after that but I'll blog about it in a separate post coz today is all about the cake :)