My CNY Hair Color
It's the second day I woke up at 5am to cook for Ethan's school break. My life is AUNTIFIED to the max when the kid is in school. So many things to blog about but no time to process the pictures also so let those wait for a while lah. In the meantime, to convince myself I am not so aunty yet, let me share pictures of my current hair colour :P
I went to touch up my hair roots at Number76 Starhill Gallery several weeks ago. My stylist Han, added streaks of red to the ends of my hair. It was not very visible initially because I did not want him to bleach my hair as bleaching will change the texture of the hair and will be abit hard to maintain. The color will also fade and needs to be retouched frequently. 
The mid part of my hair was left untouched as he said the color is still good. 


The above was what my hair looks like after leaving the salon. My stylist told me that the red ends will get brighter after several washes. It is now dark purple and will turn to red before being pinkish. Can't really see it right?
There. Still not visible. I like how my stylist blow and set my hair. If only my hair can be this fabulous each time after I shower -.-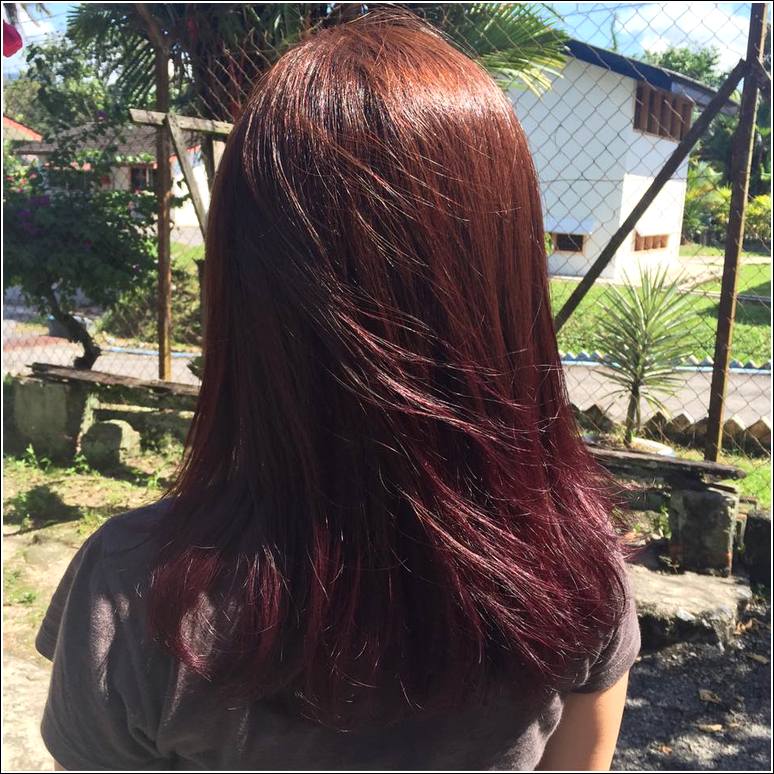 After one wash, the red is starting to show in the picture above.
After 5 washes. Can see dy two tone there. It will only get brighter from here but won't be too bright lah. Eventhough we will be welcoming Fire Monkey this year, I don't want to look like one :P Subtle colors like this is good enough for me :D 
Tengok dari belakang macam lenglui, pusing depan macam aunty! LoL!
Related Posts
//

//

//
//
//
//

//

//

//

//
//
//