Hotel Jen Tanglin Singapore – a Jenerous new spot for all Jeneration of travellers
We were in Singapore over the long weekend recently. We chose to stay at Hotel Jen Tanglin, a newly renovated property that exudes modern functional design concept. This fresh and fully renovated hotel has just celebrated its official reopening barely a month ago and is already a favourite to all "Jeneration" of travellers.
Hotel Jen Tanglin Singapore, a new hotel brand under Shangri-La International Management Limited has undergone an extensive SGD45 million makeover to transition from Traders Hotel Singapore. It is designed to attract the same highly valued business and leisure traveller and now reflects a modern functional design concept that removes many of the common pain points of today's travellers – whether individuals, families or groups.

As soon as we stepped into the lobby, we were blown away by the gorgeous set up.
There are ample of seats available for guests to rest and relax while waiting to be checked-in or to simply linger and socialise.
The boys' favourite area at the lobby.
Complimentary fruit-infused water and Jen's iced tea are also widely available. I spotted this at the lobby and also on Level 4 along the corridor that is connected to the Tanglin Mall.
We stayed in the 50-sqm Executive Suite with Club Lounge access (priced at SGD 350 per night under their Family Package and Kids Eat Free promo). With this promo, we are entitled to:
Free daily buffet breakfast

One free extra bed for children below 12 years old

Free daily meals at F&B outlets for 2 children below 12 years old

Fast free Wi-Fi throughout the hotel

Free local calls

Free shuttle bus to business and shopping districts

Free late check-out until 4pm (Subject to Availability)
First up, let's check out our room!
I love the stylish and modern look and feel of our Executive Suite. It comes with a pull-out sofa bed where the boys sleep at night.
We converted the sofa into a bed come night time. Ethan chose to sleep on the sofa bed with Ayden instead of the extra bed next to him.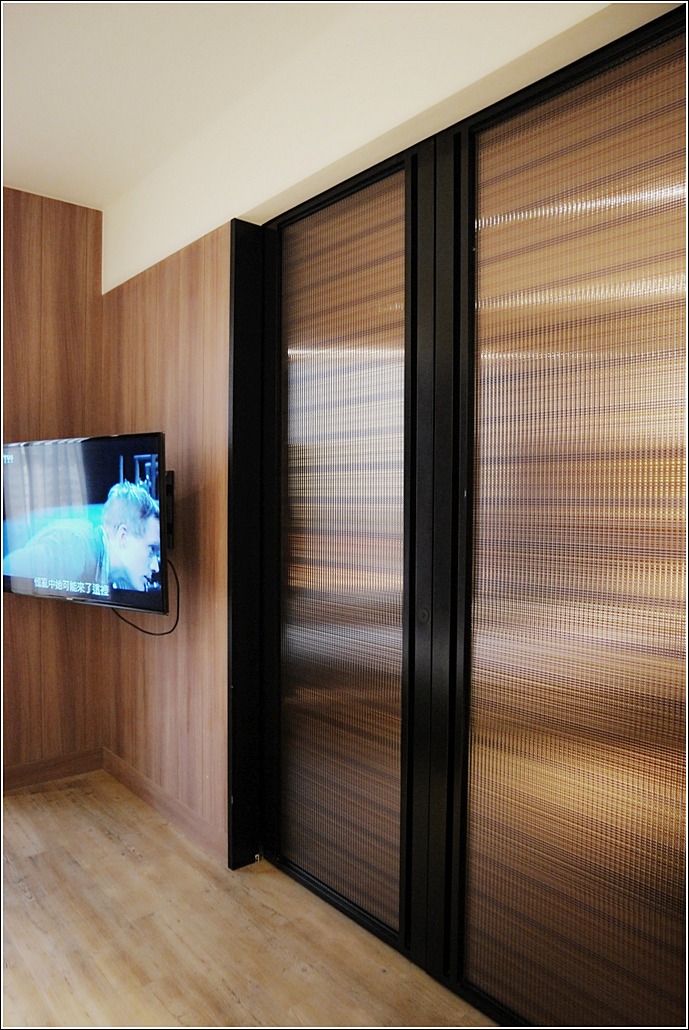 The sitting room where the boys sleep and our bedroom are separated by this sliding doors.
This is where I like to sit while watching the boys glued to the TV.
It is also where I charged all my electrical gadgets. Our suite comes with 6 USB outlets and 6 Universal power plugs. I grew very fond of the USB outlets as it allows me to charge my gadgets effortlessly. 
This is our room. Check out the floating King-sized bed!
There is also a spacious workplace in the room.
Our suite also comes equipped with a big and bright "SMEG" fridge stocked with complimentary refreshments.
No prize for guessing who frequents this fridge the most :P
There is also a microwave and a Nespresso machine with complimentary coffee capsules.
Yes, a Nespresso machine with complimentary coffee capsules! How awesome is that?!
Club Lounge
Staying in the Executive Suite also entitle us to 24 hours access to their Club Lounge on Level 17 with complimentary food, snacks and drinks.
We came up here anytime during the day or night for coffee (for us) and warm milk for the kids.
Clean and spacious lounge to unwind after a busy day.
The complimentary After Five Happy Hour (5pm to 7.30 pm) at the Club Lounge is also very popular with the guests here.
Wines are served together with premium delectable meals.
There was one evening when we returned to the hotel at almost midnight feeling hungry. We went up to the Club Lounge to see snacks prepared for our hungry tummies.
Midnight snack: Instant seafood noodles, fruits, coffee and tea.
Premium Dilmah tea in the Club Lounge.
We had our breakfast, mid afternoon treats, after five happy hour meal and also midnight snack here in the Club Lounge.
I can safely say that we won't ever get hungry staying in the Executive Suite with these jenerous complimentary Club Lounge perks! They are so jenerous that they even provide boxes for you to take away food legally. No more sneaking out food!
Besides coming here for meals and drinks, I also use the Mac provided regularly to update some work. The internet connection here is one of the fastest in Singapore. I am so impressed with the internet speed that I did not even bother to purchase data on my mobile as I relied solely on their fast and free Wi-Fi throughout my entire stay here.
PooL
Floats are provided for guests at the swimming pool much to the boys' delight.
It was a super sunny day and it is best to soak in the pool to cool us down.
What's even better is to be able to indulge in the complimentary fruit cups from our SMEG fridge in the room. Cut and sealed for our convenience, I brought them down to the pool for the kids to enjoy while splashing in the pool.
J65
Besides having our meals at the Club Lounge, we also have our Sunday brunch at J65.
With a name inspired by the Singapore international dialling code, the new all-day dining restaurant open to diners for breakfast, lunch and dinner. As you can see, it is ALWAYS packed to the brim and it is no wonder as their buffet spread is simply JENEROUS!
Just look at the selection of hearty and comforting soups!
Lip smacking Porky feast!
Feeding our arteries with sumptuous seafood delights!
Lobsters for Ayden! Such luxury for the little one :P
Fresh sushi and sashimi.
The boys' favourite are the ice-creams that come ready in single scoop cups. 
Hotel Jen Tanglin also supports local act. They spotted this talented duo busking at Orchard and invited them to perform during J65 Sunday brunch. 
Jen's Kitchen On-The-Go
Jen's Kitchen On-the-Go offers local roasted coffee, coffee specialties, hot and cold dishes and snacks 24 hours a day; a must-try if you are ever in the vicinity.
Nutella Lattes are all the rage and now I know why. It is the perfect union of two great things in life. Creamy and rich Nutella swirled into a warm, caffeinated latte. Such bliss!
Death by Brownie milkshake for the boys. Just look at how excited Ayden is!
Well, he's not the only one excited. The elder bro is caught checking out this milkshake too. 
And yes, they both enjoyed this sinfully delicious milkshake very much.
Complimentary rental of bicycles is available at the hotel entrance. 
I wanted to go for a ride after our hearty meals but it was so windy, I got blown away :P
We also managed to explore a bit of Singapore during our stay here. We took the complimentary hourly shuttle bus to Orchard where we board the MRT to Raffles Place for the Singapore River Cruise and visited the Merlion Park. We also took a cab from the hotel to Sentosa to explore Universal Studio Singapore, S.E.A Aquarium and the must-see Crane Dance. More on that in a separate post. 
Hotel Jen Tanglin Singapore
1A Cuscaden Road Singapore 249176
Hotel Jen Tanglin Singapore is open to guests and taking bookings through the website: hoteljen.com/tanglin
Or through phone reservations: + 65 6831 4333
Or by email: [email protected]
//

//

//

//

//

//

//

//

//

//

//

//