Eat, shop.. Repeat!
Faitit update blog abit! When I am so sleep deprived with Ethan's new schooling hours, it needs a whole lot of motivation to update my blog. I can just choose to go to bed instead of blogging but I sayang my blog. Will not want cobwebs all over it. 
So let me tell you abit about my day today. We finally get to sleep in and wake up at 10am. Went for CNY shopping and noticed that the mall is beginning to get crowded. I can imagine the following weekends will be worse. Since we have not eaten, we decided to stop and eat first. 

These boys and their cars. They can have up to 8 cars on the table at times but they'll put it away when the food is on the table and feed themselves. 
As usual they'll ask for nothing but chicken rice. 
After our brunch, we went to get some clothes for Ayden. 
We have been eyeing this tee from Trudy & Teddy since Christmas but did not purchase it. Finally we bought it today. Should have bought it during Christmas though as that time they were having 10% discount if I am not mistaken. Now, not a single cent discounted :(
This one also. Tarak discount jugak but we bought them nevertheless. His bajus more expensive than mine >_<
I tried on a skirt and it fits! The length is just nice. It is rare to find skirts that fits me okay so I just grabbed this and go. Of course Darling had to pay for it first before we go lah. 
We took an ice-cream break to try McD's pineapple sundae cone. 
Not bad lah but I always find McD's sundae to be a bit sweet. Ayden loves it. Ethan doesn't. Ethan loves the regular sundae but not this pineapple one. 
And for dinner we had this: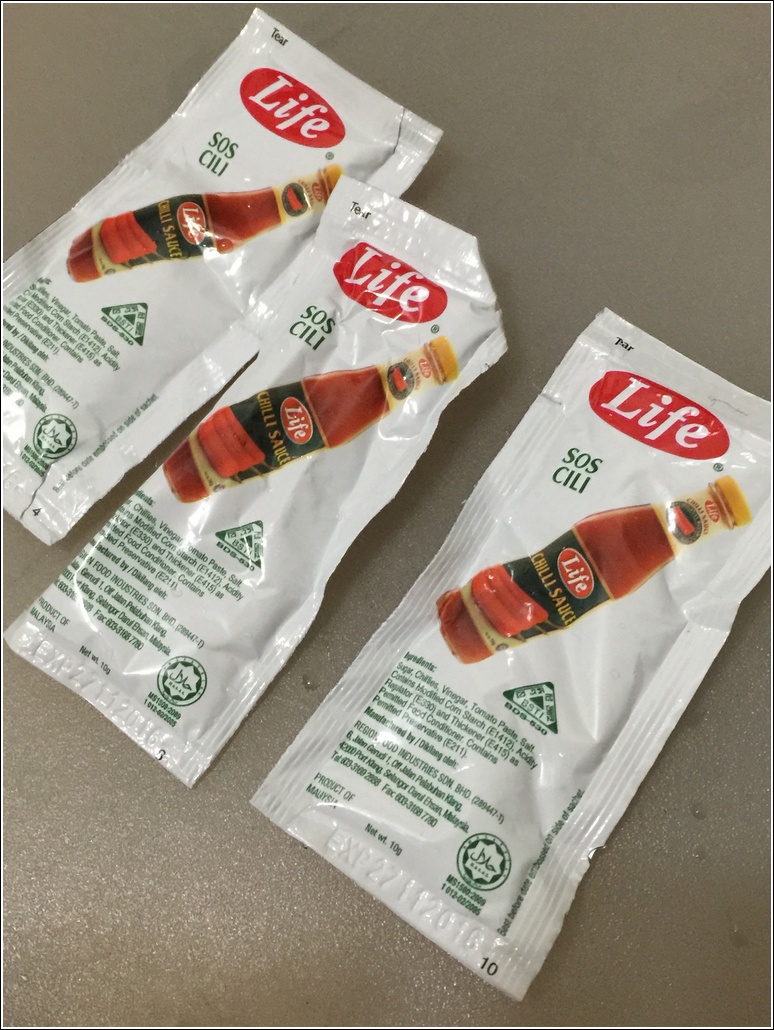 Can you guess what we had for dinner?
Related Posts
//

//

//

//

//

//

//

//

//

//

//

//

//

//

//

//
//
//
//
//
//