Chinese New Year Decorations @ Changi Airport, Singapore
We went to the airport early the other day so we had a lot of time to kill before boarding. We were at T2 @ Changi Airport and there are many cute monkeys to welcome the Lunar New Year. 

These monkeys are so cute and cheerful. Ayden kept asking me how come these monkeys eat PAU and not bananas. Darling told him those are not pau but peach. Is it? I thought those are birthday buns. 
See? So cute lah these monkeys sitting on the many departure halls. I was in KLIA and there is NOTHING nice there much to my disappointment.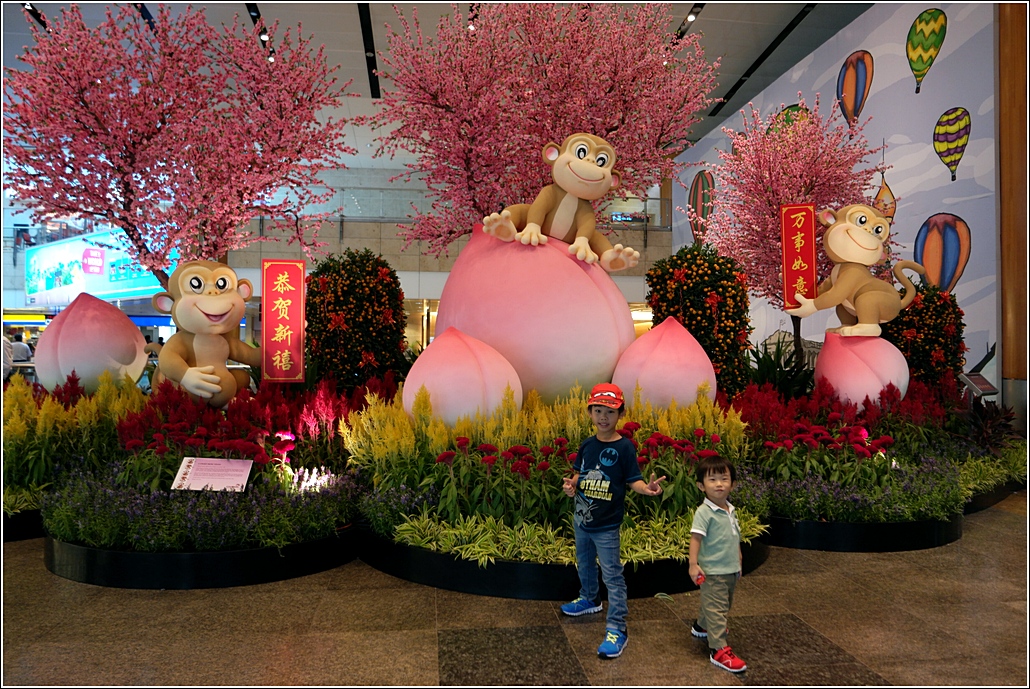 I love this. Fresh garden with fake monkeys. 
My favourite monkey. I like its body language. Super cute. 
We can even rate their decor. How cool is that? 
Ayden rated it as 'Excellent' :D
Meanwhile on the other part of the airport, the force is strong… 
Starwars! I'm not a fan though… 
Related Posts