Christmas & New Year's Eve Dining at Eastin Hotel Petaling Jaya
Jingle all the way, Christmas is on its way!
Year end is always the best time of the year since it's the long school holidays and of course the arrival of Christmas and New Year soon after.
I love Christmas decor hunting and this year, Eastin Hotel Petaling Jaya impressed me with their Christmas decorations. A lovely snow covered 'house' complete with a chimney and cheerful LED Christmas lights lit up the entrance to Swez Brasserie.

Swez Brasserie
Eastin Hotel Petaling Jaya
Tel: 03-7665 1111
Ethan posing with one of the many beautiful Christmas trees around.
Even the interior is beautifully decorated.
Little Ayden ready to dig into the scrumptious Christmas dinner.
Lamb Rillettes, Beef Carpaccio to Pot-Roasted Shoulder of Lamb with Roasted Butternut Squash and Sweet Red Onions, Roast Duck Burritos with Pineapple Dip, Salmon Tikka with Mojito Raita, Baked Frikadellen with Portobello-Cheese Crust and many more.
Let's officiate the turkey!
Wild Berry Pilaf with Beef Meatballs
Baked Frikadellen with Portobello-Cheese Crust
Herbed Salmon with Cajun Hollandaise Sauce
Streusel Topped Dual Potatoes
Salmon Tikka with Mojito Raita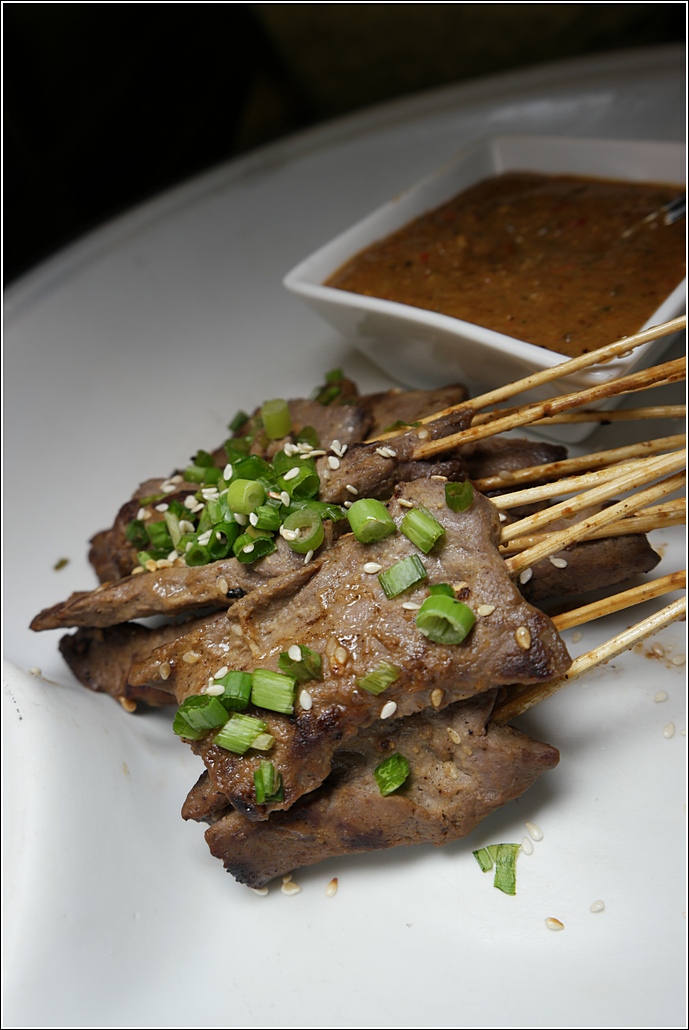 Miso Marinated Beef Sate with Cashew Jalapeno Chili Sauce
Salmon
Paella Valencia
A perfect end to the gastronomic dishes would be desserts like the must have Christmas Pudding with Vanilla Sauce, Christmas Spiced Loaf, Special Christmas Cookies, Yule Log, Creme Caramel, Normandy Apple Tart with Fresh Whipped Cinnamon Cream, Cempedak Cheese Cake and so forth.
Cempedak Cheesecake is Chef Alex's signature creation. It was my first time eating it and I must say that I was mind blown! Rich and creamy, it is a heavenly marriage of sweet and savoury. One bite and I'm hooked. This is definitely a must-try and the star at the dessert table that evening.
The boys also love the macarons that has been creatively made to look like cute and colourful mushrooms. They ate many of those mushrooms.
Christmas Pudding
Christmas Yule Log
Crème caramel
Clafouti
Baked French dessert of fruit, traditionally black cherries, arranged in a buttered dish and covered with a thick flan-like batter.
Fruit Trifles, Fools, Jellies and Mousse
Poached Pear with Cinnamon Sugar Syrup
Special Christmas Cookies
It feels very much like Christmas already in Eastin Hotel with the stairways outside Swez Brasserie also being brightly lit up.
A cheerful Christmas tree greeting guests at the hotel entrance.
Christmas Eve International Buffet Dinner
24 December 2015     (6.30 pm – 10.00 pm)
RM138nett (adult)     RM69nett (child)
(inclusive of a glass of wine, beer or chilled juices)
Christmas Day Hi-Tea
25 December 2015     (12.00 noon – 4.00 pm)
RM84nett (adult)     RM42nett (child)
For more information, please call 03-7665 1111.