Towing a Roller Container
We were driving along aimlessly after dinner several nights ago when we spotted a tow truck getting ready to tow a roller container. Ethan and Ayden are ardent fans of vehicles and they requested for the Daddy to stop so they can see how it is done. It is actually my first time witnessing this too and I must admit I got as excited as the kids :D
A roller container is a container mainly used for collection of bulk waste that can be carried by trucks and be pushed down to ground level with the help of a hook and level arm. 
The container is first covered with a huge plastic cover (I think it's plastic lah, I did not go over to check) so the bulk waste wont fall off during 'take off'. 
The truck will then reverse and hook itself to the container effortlessly.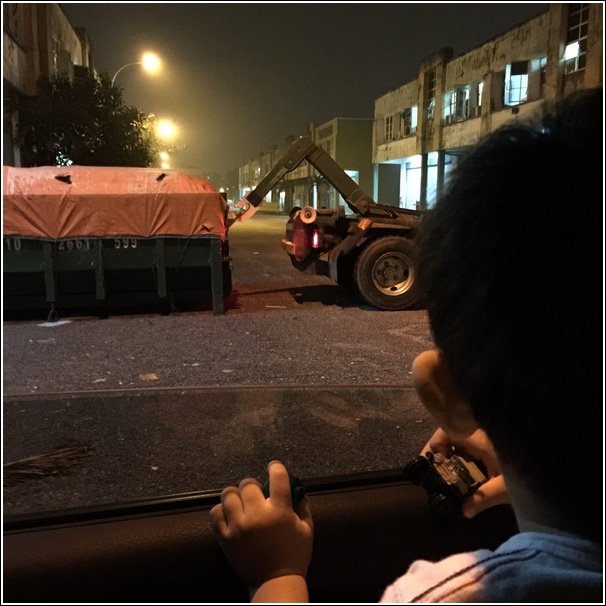 I am so amazed at how easily this is done. The boys were impressed too. 
Once hooked, the container is pulled up onto the truck. 
Every single move is very enthralling for the boys. Can you see Ayden having a vehicle on each of his hand? He always has at least two vehicles with him at any one time. 
In just minutes, the container is safely tucked on the truck and is ready to go. 
The boys went "Whoa!" and started talking non-stop. BOTH narrating to us what they have just seen like as if we were not there to see it -.-