Shopping with the boys
These days, it is a challenge shopping with the boys. I don't remember Ethan being this rascal when he was two but put him and little bro Ayden together, all hell breaks loose! A 20 minute grocery shopping can be really 'entertaining' for them but tiring for me.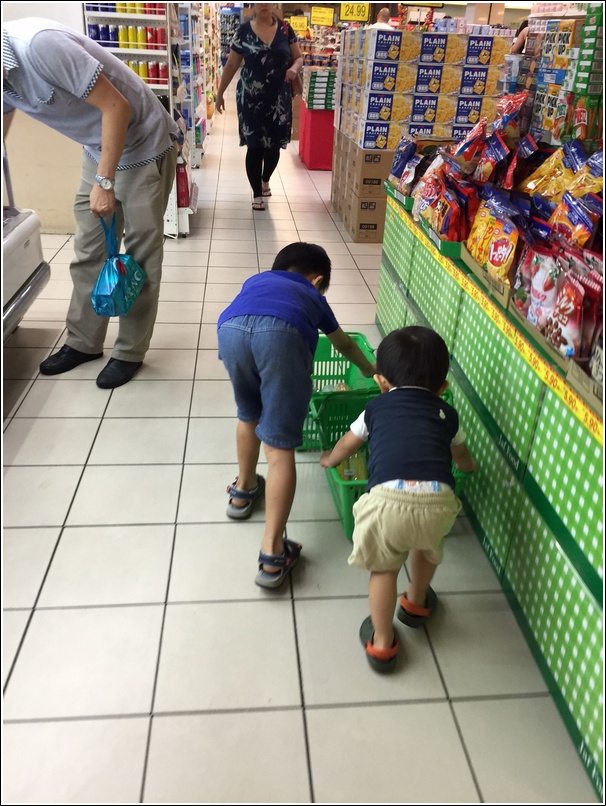 They both will quickly grab a basket each. 
And push it around the alley. Ayden is cheekier. Sometimes he'll stop at something he fancies and just grab and throw into his basket -.-
The father also no eye see dy. For all I know, the next time we come here, we'll be stopped by the guards and not allowed to enter unless I pay some deposits for the basket in case the boys ruin it or something! >_<
Anybody wanna trade kids? Huhuhu… 
Related Posts
//

//

//

//

//

//

//
//
//
//
//
//
//