Mini Egg Tarts at Carnavon Street, Penang
When I was in Penang and being driven around by our food blogger friend Ken, he stopped us at this humble place along Carnavon Street. He told us that their egg tarts here is very good so Darling immediately got down to get us some. 

When a local tells you that the tarts here is good, it's GOOD! Darling bought ten of these fresh out of the oven mini egg tarts for RM5.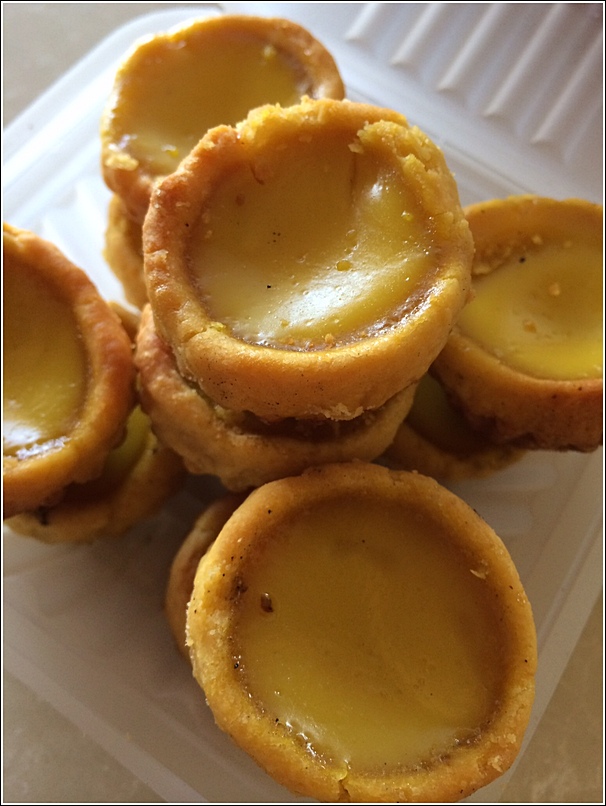 RM5 for 10 mini egg tarts. We did not eat them on the spot as we were still quite full after our meal at Taman Emas Kopitiam so we tapau-ed to be eaten later. 
We ate them the moment we were back at the hotel before going for our swim and oh my goodness these egg tarts are so good! Filled with rich custard and maybe because they are mini, these had the best consistency of both the egg custard and crust. We finished all ten in no time and I quickly texted Ken to ask where did we get this from as I did not take note of it earlier. 
We wanted to make a quick stop back there the next day to get more tarts before heading home but we got delayed and ended up not getting them. *cries* If you ever drop by Penang, please oh please make your way here and tapau some for me. I'm craving for them so much already! :(
Related Posts
//
//
//
//
//
//
//
//

//

//