Hand and Footprint Sun
It's the school holidays and that means having Ethan at home all day, all night, all week :D To keep him occupied, we did an artwork yesterday. We did a Hand and Footprint Sun. We used Ayden's hand and footprint for our art.

Ethan tracing Ayden's handprint.
 He then traced Ayden's foot.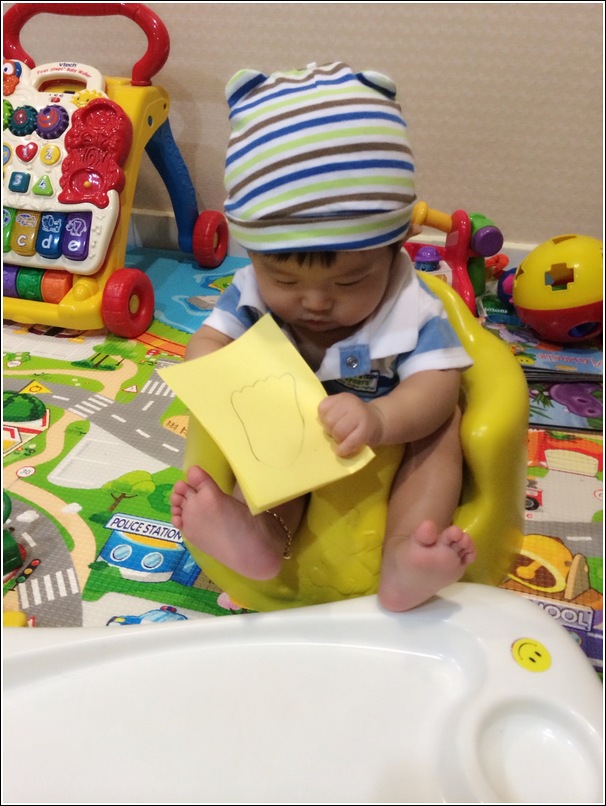 Ayden admiring his footprint.
I get Ethan to cut out the hand and footprints.
And paste them.
Finally, he drew a pair of eyes and a mouth and their hand and footprint SUN is done!
Ayden wanted to have a look and touch his SUN too ^_^
Hand and Footprint Sun. Ethan wanted to use a bigger circle for the sun but the art block is not big enough hence the 'funny' looking Sun :P
//
//

//

//
//

//

//

//

//

//

//
//