Mom's in town
We did not balik kampung during the holidays as I dread being caught in the massive jam. My sister told me that my parents will be up in KL instead and that is just perfect! I knew that instantly that we will all be pampered with Mom's home-cooked meals! I quickly gave my mom a call and asked her if she can cook mee siam for me as I've been craving for it for ages! 
When I arrived at my sister's place in Puchong, my mom has already dished this out: 

Mee siam. I've been waiting for this like forever! We just can't find any eateries selling decent mee siam in the Klang Valley. 
It's even more impossible to find a place that serves mee siam with the most vital ingredient – the GRAVY! Tell me where can you buy mee siam that comes with gravy? Mee siam without the gravy is simply ordinary.. but with the gravy, it's AWESOME!!!
I had lots and lots of that mee siam. I think I sat there for 2 hours and still refilling my plate from time to time.
For dinner, my Mom cooked up a storm. These are all my favourite Nyonya dishes. Mom certainly knows best!  
Since she had lots of leftover kuchai leaves from the mee siam, she decided to fry them with eggs and I simply love it!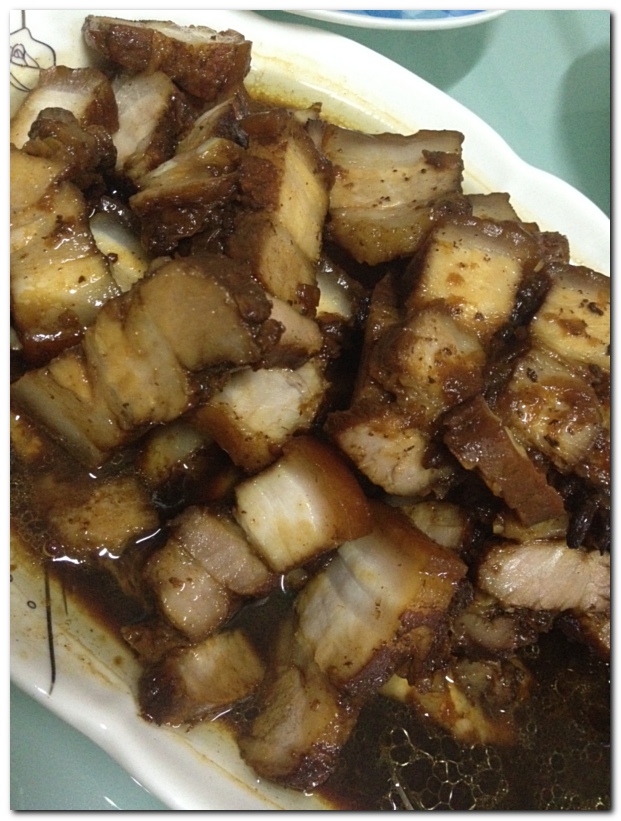 She also made Sek Bak and Ethan gobbled up those 'jelly' (those layers of fat) happily. Taken with her homemade chili sauce, this is just perfect! 
There's also Pong Teh. Aahhhh, those melt in the mouth chicken pieces are just heavenly…. 
Ikan cili garam.
It's surprising to see Darling who doesn't take chili much but having a liking for this dish. I saw him eating a large portion of this ikan cili garam! 
My mom also prepared fishball soup for Ethan, well, for everyone actually but everyone knows that Ethan super loves fishball so… you can guess who ate most of those fishballs! :P
We ended our deliciously satisfying meal with this dessert. I don't know what we call it but it has ginkgo and barley in it. 
My parents are now back in Malacca and I'm hungry again thinking of the food she served us yesterday..
Mom's always the BEST! 
Related Posts
//
//
//
//
//
//
//
//
//
//
//
//
//