How to cut an A4 paper into a ring to pass your body through it

19,705 views

18 Comments
Can a ring cut from an A4 paper fit through 2 adults from head to toe? The answer is YES. Find out HOW!
I went to Aman Rimba, Janda Baik today with a bunch of Nuffnang bloggers and a bigger bunch of Mommy/Daughter team.

There were 11 of us bloggers and here is me with several of them
I'll write more about the trip later because for now, I just want to share with you a task we did during treasure hunt.
One of the task requires us to cut a piece of  A4 paper into a ring that should be able to fit through TWO people from head to toe. The ring should not be broken and have any joining.
How? Where can a ring from an A4 paper fit through 2 people right? Thank goodness for technology….
Bloggers 'googling' for answers :P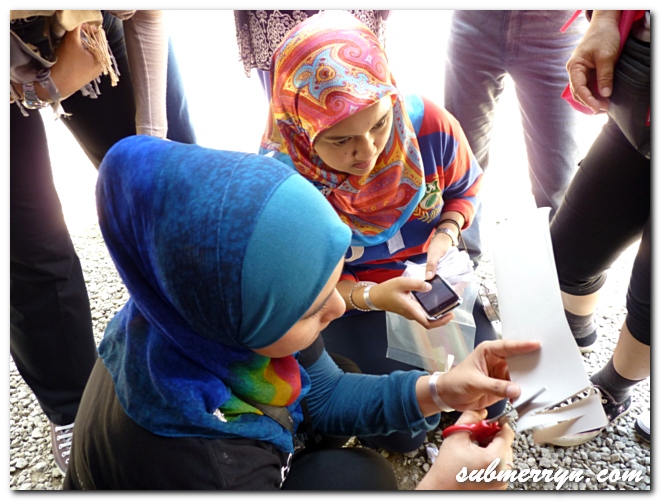 Got the answer so quickly snip, snip….
Cut the middle part of the paper..
Carefully open it and the ring is now wide enough to fit an 'elephant'!
I know the instruction is not very clear. Click here to see wikihow's detailed instruction on How to Pass Your Body Through a Sheet of Paper so that the next time you go for team-building and encounter this question, you'll know what to do :D
//

//

//

//
//
//
//
//
//
//
//
//
//

//

//
//
//
//