Synchronizing the boys' sleeping hours
2,148 views
6 Comments
One of my biggest achievements since the arrival of Ayden is synchronizing the sleeping hours of both Ethan and Ayden at night. It was tough the first couple of months. Ethan would go to bed by 9pm while Ayden doesn't sleep until at least 2-3am. Back then Darling blamed Ayden's odd sleeping hours on my staying up late blogging while I was pregnant with Ayden because with Ethan, I had a very good habit of sleeping early as I was working hence Ethan's better sleeping habit. 
I persevered and trained Ayden to sleep earlier, keeping him occupied during the late evening so he won't fall into a deep nap that often sabotages his night sleep. It worked and Ayden sleeps a little earlier at 12 midnight. It became better gradually and he now sleeps at 10 to 11pm. Ethan sleeps at 10 to 11pm too once he started Primary One in the evening session. 
These days, both my boys sleep at 11pm the latest and wake up at 9am. Ayden sleeps through the night since 6mo so you can imagine my happiness! Can beranak again liddis! *LOUD THUD* Ok, that is Darling fainting… Ignore him. He's just faking it hoping for a CPR :P
Related Posts
Join ME for updates & giveaways!
About Me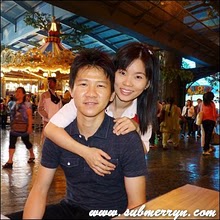 Home is where MY heart is.
I am a mother to two boys; Ethan and Ayden and a wife to Darling William. I'm a stay at home mum who blogs to break the monotony of life and to avoid feeling jaded. Would love to get to know all the Super Mommies and Daddies and Babies or Singles out there with the hope that we can learn more from each other. Most of all, I am a happy person, and I hope YOU are too.
Click here to learn more about me ^_^
Ethan and Ayden's Reading Progress