Nipple Confusion: REAL vs FAKE
1,928 views
10 Comments
When it comes to titty (either of two soft fleshy milk-secreting glandular organs on the chest of a woman) you just cant fool them. They know the real ones from the many 'commercialised' ones out there. I gave Ayden a new toy to play with yesterday and he suckled on it thinking they are my titties but he soon came to his senses…

Related Posts
//
//
//
//
//
//
//
//
//
//
Join ME for updates & giveaways!
About Me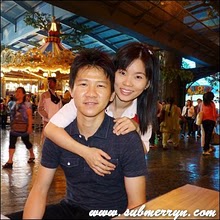 Home is where MY heart is.
I am a mother to two boys; Ethan and Ayden and a wife to Darling William. I'm a stay at home mum who blogs to break the monotony of life and to avoid feeling jaded. Would love to get to know all the Super Mommies and Daddies and Babies or Singles out there with the hope that we can learn more from each other. Most of all, I am a happy person, and I hope YOU are too.
Click here to learn more about me ^_^
Ethan and Ayden's Reading Progress