Just a little unwell
540 views
11 Comments
It was Monday evening. We were all dressed up to the nines to attend One World's Christmas buffet preview but before that we had to make a quick stop at Ethan's drum school for his weekly lesson. On the way, in the car, he complained of tummy ache. It became unbearable that I called his teacher to cancel class and made a U-turn back home.
We though of letting him rest for a while before proceeding with our dinner plan BUT … he vomitted! Not once but twice! All over the place!
We brought him to the Paed immediately and I knew then that we had to cancel our dinner plans as well. 
He continued vomiting after that. Tired of cleaning up after him, I gave him two containers to puke into. Why didn't I think of that earlier?! >_<
We also made him sleep on the floor instead of his bed so it is easier to get to the containers and vomit. 
It has been 5 days now and he finally looks better today. I hope he'll stay better cause we will be going for another family excursion tomorrow. Crossing fingers and toes now… 
//
//
//
//
//
//
//
//
//
//
//
Join ME for updates & giveaways!
About Me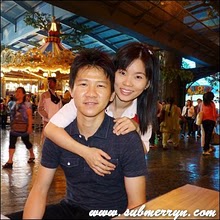 Home is where MY heart is.
I am a mother to two boys; Ethan and Ayden and a wife to Darling William. I'm a stay at home mum who blogs to break the monotony of life and to avoid feeling jaded. Would love to get to know all the Super Mommies and Daddies and Babies or Singles out there with the hope that we can learn more from each other. Most of all, I am a happy person, and I hope YOU are too.
Disclosure Policy
Click here for my disclosure policy.