Christmas decorations at The Curve
957 views
18 Comments
It's the most wonderful time of the year and just like previous years, I'll go mall hopping looking for the best Christmas decor in town. The Christmas decorations in the malls in the Klang Valley are mostly mediocre this year. Nothing to make you gasping, "WOW"!
Anyway, here's the decor at the Curve. Kids will love the gigantic candies on the Christmas trees and the colourful buildings. 

The Curve's most wonderful time of the year…
Ethan won't stop eating his waffle for photoshoot >_<
The cute stage.
The cute building.
Not too bad. The Curve certainly fared better than some other bigger malls out there. 
Super cute! 
Related Posts
//
//
//
//
//
//
//
//
//
//
Join ME for updates & giveaways!
About Me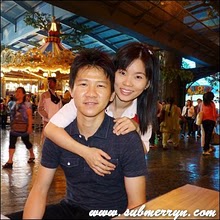 Home is where MY heart is.
I am a mother to two boys; Ethan and Ayden and a wife to Darling William. I'm a stay at home mum who blogs to break the monotony of life and to avoid feeling jaded. Would love to get to know all the Super Mommies and Daddies and Babies or Singles out there with the hope that we can learn more from each other. Most of all, I am a happy person, and I hope YOU are too.
Disclosure Policy
Click here for my disclosure policy.