Bored Girlfriend Ignorant Boyfriend
1,254 views
9 Comments
A bit sexist today's post. Lolol! 

But that's the fact isn't it? Girls always merajuk but can the guys blame us when they themselves are so ignorant of our feelings? Think guys.. Think! Bluek :P 
//
//
//
//
//
//
//
//
//
Join ME for updates & giveaways!
About Me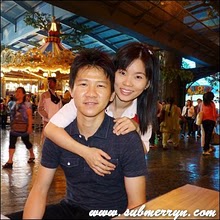 Home is where MY heart is.
I am a mother to two boys; Ethan and Ayden and a wife to Darling William. I'm a stay at home mum who blogs to break the monotony of life and to avoid feeling jaded. Would love to get to know all the Super Mommies and Daddies and Babies or Singles out there with the hope that we can learn more from each other. Most of all, I am a happy person, and I hope YOU are too.
Disclosure Policy
Click here for my disclosure policy.