How to draw the STAR of our Jalur Gemilang?
2,072 views
14 Comments
With Merdeka Day just around the corner, Ethan has been learning a lot about patriotism and singing the Jalur Gemilang and Satu Malaysia songs everyday in Kindy. Yesterday, he brought home his homework and proudly showed me the Jalur Gemilang he drew in class. 
I find it amazing that he is able to draw the STAR as I always find it difficult during my school days. I told him that my star always ended up looking like a disaster until my Mom taught me a simple method to help make it easier. Ethan requested for me to teach him too so I did. 
I told him to draw 7 lines to get 14 ends.
Draw each tip and just like that, you'll get the 14 tip star for your Jalur Gemilang!
So he tried… 
And his star ended up looking like this! LoL! >_<
How do YOU draw the Jalur Gemilang star? Care to share?
//
//
//
//
//
//
//
//
//
//
//
//
//
//
Join ME for updates & giveaways!
About Me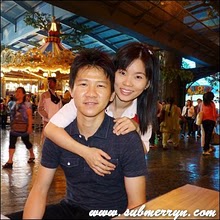 Home is where MY heart is.
I am a mother to two boys; Ethan and Ayden and a wife to Darling William. I'm a stay at home mum who blogs to break the monotony of life and to avoid feeling jaded. Would love to get to know all the Super Mommies and Daddies and Babies or Singles out there with the hope that we can learn more from each other. Most of all, I am a happy person, and I hope YOU are too.
Click here to learn more about me ^_^
Ethan and Ayden's Reading Progress