DIY Handphone Charger Holder
1,090 views
14 Comments
How many of you charges your handphone this way and worry that some elephant might stomp on it when you are not watching? 

I used to do it this way until that day when I saw a genius creation of a handphone charger holder being made out of plastic shampoo container being shared on Facebook. 
Well, I don't think I can even cut a shampoo container so I decided to make do with a milk container instead. It's always good to drink milk so drink up I did and cut the milk container into the above shape. 
I then decorated it as I wish and my simple DIY handphone charger holder is DONE! 
Now I can charge my phone like a Queen (do the Royalties really charge their phone this way? :P) and need not worry if some elephants were to come stomping nearby! :)
Related Posts
//
//
//
//
//
//
//
//
//
//
//
//
//
//
Join ME for updates & giveaways!
About Me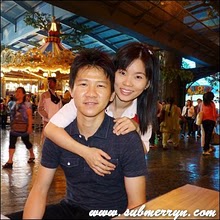 Home is where MY heart is.
I am a mother to two boys; Ethan and Ayden and a wife to Darling William. I'm a stay at home mum who blogs to break the monotony of life and to avoid feeling jaded. Would love to get to know all the Super Mommies and Daddies and Babies or Singles out there with the hope that we can learn more from each other. Most of all, I am a happy person, and I hope YOU are too.
Disclosure Policy
Click here for my disclosure policy.