Keputusan Penempatan Tahun 1/2014
1,132 views
17 Comments
After so many sleepless nights, D-day is finally here! THE day to check the result for Ethan's Primary 1 school placement application. I was so scared to even log-in to check the result. I know I won't be able to take it if he got rejected and we had to appeal and wait until November again for the next result. But no matter how scared I was, I had to do it. We have to face reality. 
So I logged into http://apps.moe.gov.my/esppsel/ and landed on this page:
Click on SEMAKAN STATUS PERMOHONAN and I was directed to here:
Keyed in Ethan's MyKid number and the next landing page is this:
See that GREEN TICK next to SEKOLAH DITEMPATKAN? That means YES! Ethan is accepted! Yeay! 
Click on THAT green tick and we are forwarded to this LETTER:

Print out that letter and we'll have to go to the school beginning on the 1 until 30 August 2013 to confirm or our application will be void. 
Of course we'll go on the 1st if not 2nd, we definitely wont wait until the 30th to get it done!!
Anyway, our sleepless nights are over with this result. NOW we can go to SLEEP! 
GOOD NIGHT PEEPS! :D
//
//
//
//
//
//
//
//
//
//
//
//
//
//
//
//
Join ME for updates & giveaways!
About Me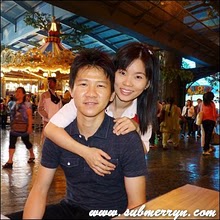 Home is where MY heart is.
I am a mother to two boys; Ethan and Ayden and a wife to Darling William. I'm a stay at home mum who blogs to break the monotony of life and to avoid feeling jaded. Would love to get to know all the Super Mommies and Daddies and Babies or Singles out there with the hope that we can learn more from each other. Most of all, I am a happy person, and I hope YOU are too.
Disclosure Policy
Click here for my disclosure policy.