Our Chap Goh Mei Sunday
998 views
9 Comments
By the time we woke up on Chap Goh Mei was already noon as we had an extremely hectic day before. Will blog about that later. 
In the evening, we went to this Kindergarten that Ethan will be attending next month as I've already promised a friend (at the very last minute) to help her out in a Red Packet Craft competition. We only got together the night before to work out on what could be done for the competition. 
During brain-storming session we thought of so many things to do, such as making a basket, or a lantern or even a pineapple but thank goodness we did not make any of them as there are other participants who did all those.
Our team-members busy putting the finishing touch to our craft

According to my team member, the fish represent humans, swimming towards a dragon or some kind of gate. Once you go through that gate, you'll become a 'golden fish'. In other words, you'll become a better person once you've overcome struggles and obstacles. I guess that is it la because the explanation was done in Mandarin and my Mandarin is Level Zero. I only know how to make the fish only @_@
The rest of the contestants with their creations

Finally, when the result was announced, our team came out TOP! Our extremely last minute assemble won the FIRST prize! 
Me and the team
For your information, I am not the tallest among them. They were kind enough to bend down to make ME look tall in this pic! >_<
It was a fun evening of makan and socializing. It's a great start to get to know the parents in Ethan's future kindy. I got a feeling I'm going to be very actively involved in his school :D
Related Posts
//
//
//
//
//
//
//
//
//
Join ME for updates & giveaways!
About Me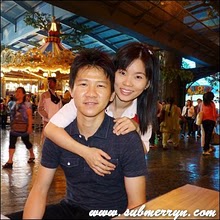 Home is where MY heart is.
I am a mother to Ethan boy, a wife to Darling William. I'm a stay at home mum who blogs to break the monotony of life and to avoid feeling jaded. Would love to get to know all the Super Mommies and Daddies and Babies or Singles out there with the hope that we can learn more from each other. Most of all, I am a happy person, and I hope YOU are too.
Disclosure Policy
Click here for my disclosure policy.