Hippopotamus @ Singapore Zoo
555 views
14 Comments
After visiting our local zoo and seeing how sad all the caged monkeys and the rest of the animals are, we don't really quite like zoos anymore until we came across Singapore Zoo. Their Orang Utans there are free-ranged and dangled freely on trees. All other animals have their own spacious enclosures and no one was in cages.
Ethan especially loves the hippopotamus. He has never imagined a hippo to be so graceful until he saw with his own eyes those hippo tip toeing in the water!
Here in Singapore Zoo, the hippos swim freely and visitors get to see their entire features in that glass enclosure.
Ethan was tickled by the way the hippo tip toed across him. Hippos can't swim so they walk in water.
These two are a couple. I forgot their names.
We even got to see the hippos feeding.
Nom nom nom. We love the Singapore Zoo very much and are saddened that our local zoo is in such a deplorable state. I wish something will be done to improve our local zoo :(
Related Posts
//
//
//
//
//
//
//
//
//
//
Join ME for updates & giveaways!
About Me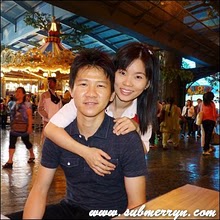 Home is where MY heart is.
I am a mother to Ethan boy, a wife to Darling William. I'm a stay at home mum who blogs to break the monotony of life and to avoid feeling jaded. Would love to get to know all the Super Mommies and Daddies and Babies or Singles out there with the hope that we can learn more from each other. Most of all, I am a happy person, and I hope YOU are too.
Disclosure Policy
Click here for my disclosure policy.